Embracing Your Religion: Young Life Club
Young Life is a religious club where students can get involved with each other and meet every week to discuss their religion and hang out with friends.
Young Life is a club for students who want to embrace their Christianity with their friends and peers, while also having fun doing it. All religions are welcome, but Christianity is most common for the students that attend.
This club not only has participating Doherty students, but students all throughout D11. There is always a large number of kids coming to this club every week. About 15-45 kids show up ready to have fun and learn more about their religion. They meet every Monday at 7:19 at the Coffee shop by Doherty. This club was introduced to Doherty about three years ago and immediately they grew, with a lot of kids coming to join since .
This club is organized by an English teacher at Doherty, Erin Ahnfeldt. He is a Christiain himself, but the club is open to all religions or beliefs. He says that the club loves to see new faces and everyone is welcome. Also,they like to have a lot of fun and make all who participate feel included and welcome.
One of the students that goes to Young Life, senior Kari Taylor, has been in this club for the past year and a half. She says the group goes on big trips every summer, where they are taken away from technology and society, and get to learn and relax while practicing their own specific religion.
When asked about what Young Life is all about, she states, "We do these things called 'mixers', which are really fun activities that are either individual or partner competitions going against each other. Sometimes we do karaoke where we sing some songs as a group and just have fun. Then towards the end we have a speaker from the club talk about personal experience in their life, relating it to a section in the Bible." Also, she says, "My favorite part about Young Life is having the opportunity to hang out with friends and meet new people in a lively, welcoming, stress-free environment. It is a place for me to go have fun without any hesitation."
If you are interested in expressing your own religion and looking to have fun at the same time, Young Life would be a great fit for you. If you have any questions or want to join, contact Mr. Ahnfeldt, the leader of the club, by visiting his room.
About the Writer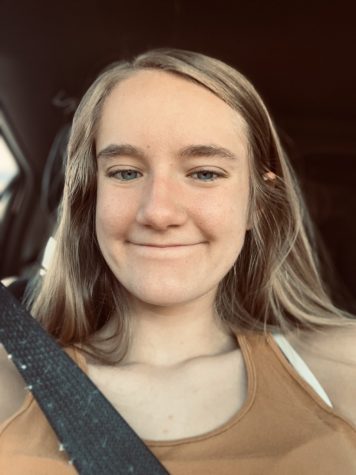 Abbey Mansfield, Sports Editor
Hi, my name is Abbey Mansfield, and I am a senior.  I take pictures and write about sports news for The Spartan newspaper. I enjoy playing basketball...