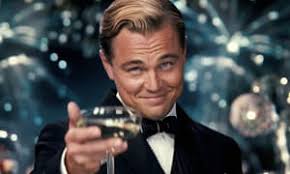 Photo from The Guardian
Celebrate this years senior prom with a nod to the Roaring Twenties. The glamorous decade of "permanent prosperity" is an exceptional way to end our high school career. 
"I think the 1920s would be a great way to celebrate the class of 2020," said senior Starla Harrison.
Dolls and Gents can wear flapper headdresses dripping in pearls and jewels, faux fur coats, and art deco flare to suites and dresses. As long as students dress for the Ritz, it will fit the theme. 
Gold and black accents and an overall Great Gatsby aesthetic is very attainable. Its elegant, but affordable.This years prom would be the most opportune for a 20s theme. Student Council has yet decided on the theme, but there is time to make some noise.