My Take on Super Bowl LV
In the Super Bowl, it is going to be the Buccaneers versus the Kansas City Chiefs. It will be the two best quarterbacks right now versus each other, Patrick Mahomes against Tom Brady. And NFL.com said, "The Seahawks hired Shane Waldron to be the new offensive coordinator." My friend Bradley Brown thinks that the Buccaneers are gonna win but thinks that the Chiefs have an excellent team and good chemistry. And the injuries are from the 49ers; they said that the QB Nick Mullens had successful surgery for his elbow and is expected to be back at training camp in no time.
According to NFL.com, "The Packers CEO said that there was no way that Aaron Rogers leaves the Packers and Aaron Rogers said that he would not leave the Packers." My Dad Says, "The Chiefs will win the SuperBowl back to back because they won the SuperBowl last year, and nothing has really changed for them since then."  The Steelers LB Bud Dupree plans to be ready for training camp. He says, " I am ahead of schedule in rehab." After he tore his ACL, he started to train as much as possible, and now he has gotten better and is now ready to play again.
The new Chargers OC Joe Lombardi spoke with reporters since he was hired for the Los Angeles Chargers, and he made it very clear that Justin Herbert is the center of the Charger's future. On NFL.com, it says, "Would Bruce Arians retire if the Buccaneers beat the Chiefs." and he said, "Definitely not. I'm going for two." My Grandpa is also a huge Chiefs fan, and he said, "Most people think that the Chiefs are gonna win because they have been outstanding, and they are excellent, and they have a lot of teamwork because they have been on the same team for a while now."
Tom Brady said, "I believe that they tried as hard as they could, and they put a  lot of effort,"  And Washington QB Taylor Heinicke agrees to a two-year $8.75M extension. And longtime Texans executive Jamey Rootes resigns from position. And the raiders receive a legit trade interest in the QB Marcus Mariota. And NFL.com says that "The Kansas City Chiefs released a statement Tuesday in which they announced outside linebackers coach Britt Reid, who was involved in a multi-car crash before the Super Bowl, is on administrative leave."
And the Lions hire Antwaan Randle El as receivers coach. Former Steelers and Washington player and Buccaneers assistant Antwaan Randle El is joining the Lions staff as a wide receivers coach, NFL Network's Tom Pelissero. Vikings sign veteran kicker Greg Joseph. The Vikings are adding a veteran kicker in Greg Joseph. What does that mean for Dan Bailey's future in Minnesota? And Russel Wilson Says, "I'm frustrated with getting hit too much."
About the Writer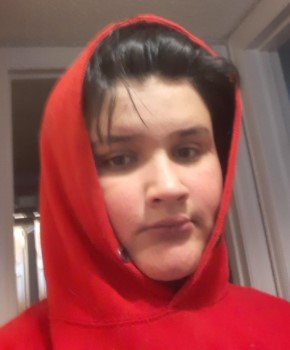 Isaiah Simpson, Staff Writer
My name is Isaiah Simpson. I like to play basketball, I like to write. I am 15 years old and I am in Doherty High School as a freshman. When I was younger,...