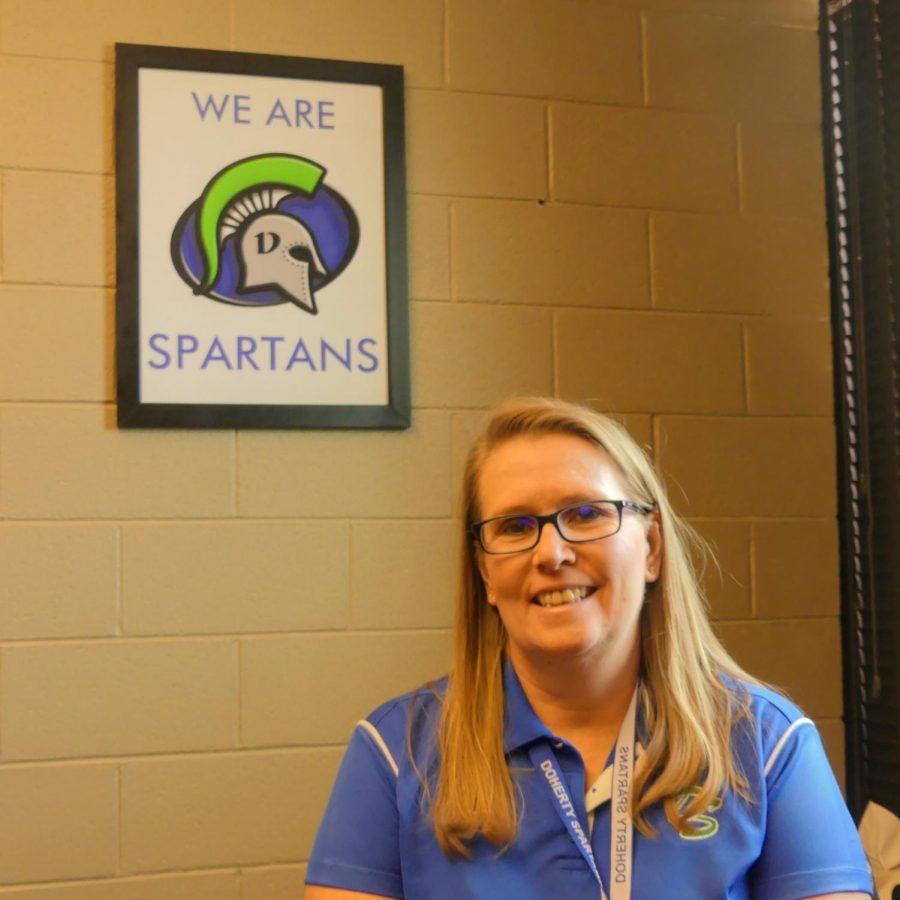 Marynn Krull
On July 30th, the Doherty High School community heard one last "Peace and Tranquility, Spartans," in an email from former Principal Kevin Gardner. Gardner led the Doherty through 17 months of hybrid learning and is passing the torch as students return to in-person learning in the 2021-22 school year. Assistant Principal Lana Flenniken will assume the position of Interim Principal in Gardner's place.
"Having spent the last seven years working alongside Lana, I know she is ready for this challenge and will lead Doherty with the knowledge and understanding of who we are as a school and a heart committed to Sparta," said Gardner in his farewell email. Flenniken has been at Doherty for 19 years of her 20 in education. Before becoming an administrator, Flenniken taught business.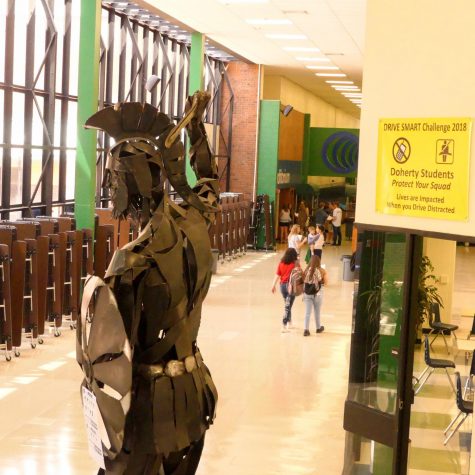 "I was shocked. I wasn't expecting him to retire…but I wasn't surprised about being named the interim because I've been here a long time. And when he was out of the building, I was the one that assumed his responsibility," Flenniken said. Flenniken will have the opportunity to interview for the permanent position in January. 
Flenniken will work alongside new Assistant Principal Elaine Charney and Assistant Principal Hillary Heinton, who began at Doherty last year. Charney will replace Assistant Principal Ryan Alsup, who worked at Doherty for three years before moving to STEM High School. Dr. Lauren Murphy also joins the team as an assistant principal.
Flenniken plans to re-unite the Doherty High School Community now that students are back in the building. "I'm really hoping that after this whole pandemic kids have a sense of belonging here at Doherty, Flenniken explained, "Growing up as a kid I loved school, it was just that home-away-from-home and that's the feeling I want students to have here."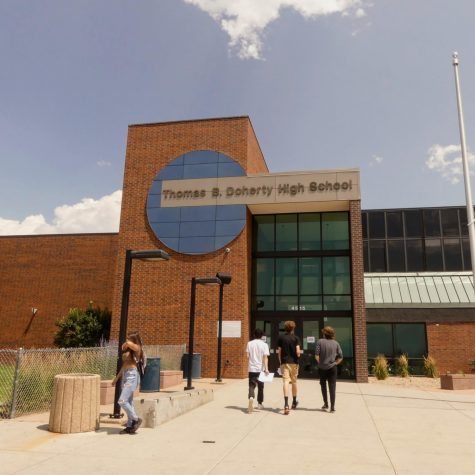 College and Career Readiness (CCR) is one area where students can receive extra academic and mental health support. "I know students got really frustrated with it and didn't see the value of it, so we're going to revamp it. It allows us a place to do some of those things and still protect academic time within other classes."
CCR will only take place once a week on Wednesdays, between first and second period. CCR will enable students to catch up on homework, pursue post-secondary goals, and receive mental health support.
"We also want to work on mental health and wellness because the isolation was tough on all of us–especially kids because they [were in] an environment where they got to see their friends every day when they [went] to lunch. And then there was none of that. So checking in with kids, making sure everybody is okay, is going to be huge," Flenniken said. 
The new block plan is another way students and teachers will be more engaged in classes post-hybrid learning. Students will alternate between classes 1-3 and 4-7 Monday through Thursday, and attend all seven periods on Fridays.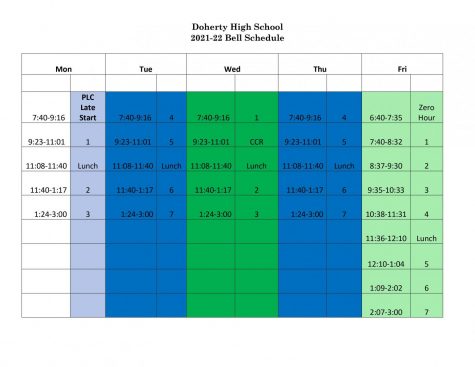 "Before COVID hit, we as a staff were looking at [whether] we could go on some kind of modified block schedule. I think there's still a lot of discussion about that, and I don't want to say that that's going to be the schedule that we have for the next 10 years—I think it's still up for discussion. But we want to see how it works." Flenniken explained. 
"I like the new block plan because it gives you time to get all your work done for that class, [which cuts] homework down," said senior, Lili Baker. "I do wish we had a longer lunch because with so many kids eating off-campus, it takes almost 20 minutes to get your food and [you don't have] much time to get back and eat," Baker added.
The block schedule is meant to help classes like Chemistry, where labs would have otherwise stretched across multiple class periods throughout the week. For the classes where the block is less necessary, a full Friday schedule is meant to act as a compromise. The block is also more similar to post-secondary education, which better prepares students who are headed for college. 
The largest priority, Flenniken says, is getting students interested in learning again: "The biggest focus for me is engaging all students in learning so that we're engaging the mind; it's hands-on, it's activity-based, it's you guys exploring, cautioning, and wondering about learning. I saw how disengaged kids were and we need [students] really interacting with each other because that's what creates deeper learning."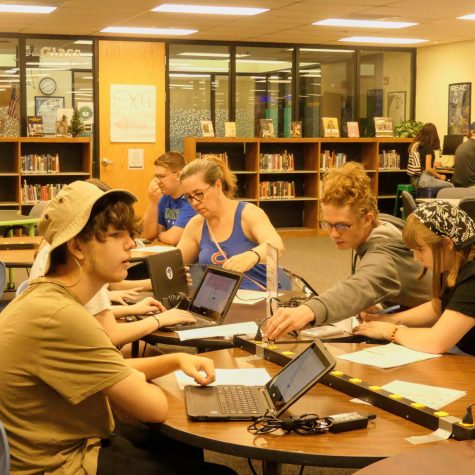 Flenniken said she recognizes the importance of in-person learning: "For the most part, we want to try and return to a sense of normalcy as much as possible because that benefits everybody. Staff is less stressed when they're not trying to teach hybrid and students are less stressed when they feel like they can be in the classroom and in the setting."
Still, Flenniken said COVID-19 safety will affect operations: "We're not out of the woods yet when it comes to COVID. Of course, we're hoping we don't have to go into a remote situation at all this year. So it will still need to be flexible and adaptable…hopefully, so that we don't have to get into new quarantine situations," Flenniken said.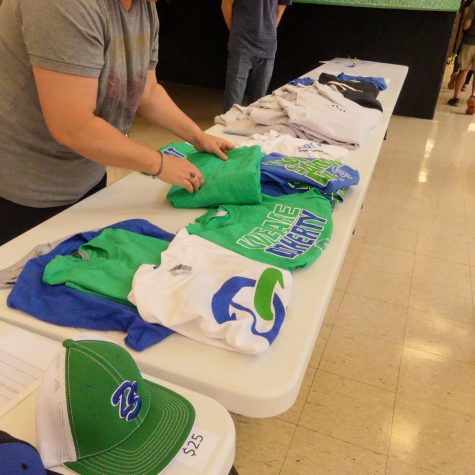 Attitudes of "Spartan Strong" and "We Before Me" instill hope as we enter the upcoming school year. "I think the student body has more school spirit this year than [we did] before COVID because last year showed everyone that we have little time to enjoy our high school experience and we need to make the best of it. Which I think is helping everyone be in good spirits this year," said Lili Baker.
Flenniken concluded, "We're always going to be a strong community member. If we aren't meeting the expectations of the community, I want to hear about it so that I can try and fix it. I'm invested in what we offer this community. I think we're an amazing high school and I think we have amazing students."