Fundraising Efforts almost at $1000
NHS is helping raise money for Farm Rescue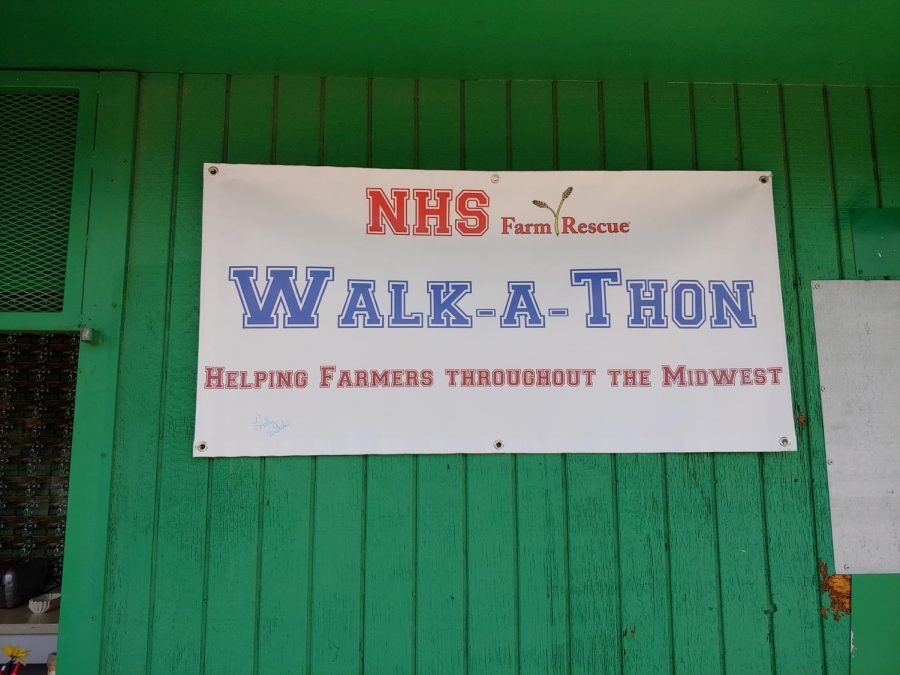 Ms. Holly Westad, Guest Contributor, Doherty Science Department
May 9, 2019
The Midwest has suffered over 12 billion dollars in damages and 419,000 agricultural jobs have been affected due to the severe flooding.  My fundraiser is to raise money for the non-profit charity known as Farm Rescue.  Farm Rescue's mission is to help farmers and ranchers who have experienced a major illness, injury, or a natural disaster.  Nebraska has lost $800 million dollars alone in lost crops and livestock.  The reason why this is such a big deal is due to the following facts:
Nebraska is the #1 state in the US for state percentage of agricultural land (91% of NE land is farm/ranch). Nebraska is the #2 state for beef production (just behind Texas) and ethanol. It's #3 in corn, and 50% of our wheat crops are exported. And it's #4 in the US for contributed Ag exports to the world market.
Nebraska Ag made the US $7.2 Billion dollars in sales of goods on the global market, $25 Billion dollars to the Nebraskan economy, and $104 Billion dollars to the United States GDP last year.
Missouri is the #2 state for the number of farms in the US, 90% are family owned, and MO makes $2.2 billion dollars in AG commodity cash receipts annually.
Illinois is the #1 state for soybeans and generates $19 billion in Ag commodities annually.
Iowa is #1 state for corn and hogs. It's #2 in the US for AG cash receipts and continues to be a national and global AG leader making $10 billion dollars for the US in AG exports on the global market each year.
Kansas is #1 state for wheat and generates $18.5 billion dollars in output for its state alone.
South Dakota's AG has a $25.6 billion dollar economic impact to the US each year.
AG added $1.05 trillion dollars to the US GDP last year and this flood just hit us right in the center.
Farmers are also worried they will not be able to plant their fields in time for the necessary growth needed to harvest a good crop.  We've raised around $960 dollars and am hoping to reach $1000.  I will still be accepting donations until Monday.