Tips for How to Survive the Corona Virus
The Coronavirus has had a major impact on the whole world! The spread started in China in late 2019, and the first case that appeared in the U.S was in the state of Washington  (www.cdc.gov). When the virus first got to the U.S, we started to be more concerned about how we need to keep away from the virus, and we started to quarantine. Schools began to shut down immediately, and businesses had to close down due to the virus.
Some people are very concerned about how they are going to get income due to the virus, and how people are going to take care of their family and/or themselves. A $2.2 trillion stimulus bill was passed to help Americans suffering financially, but this does not solve everyone's problems. So, it would be in our best interest as a community to not let this get worse and I believe the school would want us to take some precautions as well. So, to prevent the spread and contraction of coronavirus, all you have to do or follow these simple rules.
You already know the simple things: you must wear masks, stay six feet apart, don't touch or share common items with others, and wash your hands longer than 30 seconds.
The school should also have a system put in place where visitors are not allowed inside unless it's an absolute emergency, and they should always have their temperature taken. If the visitor shows any signs of COVID symptoms, they will be immediately escorted off the premises. That is what a Mrs. Amanda Harris does at her place of business, Brookdale Senior Living, where she is a medical advisor.
She said, "In the past six months of the outbreak, we have not had a single case of covid-19."  She has followed these simple rules and not let visitors in. If the school takes the same precautions we will not have an outbreak of COVID.
Remember: keeping yourself safe will also keep others safe and all it takes are those very simple steps. My mom is a CNA and I asked her how they try and stay away from causing an outbreak in their facility. My mom said they have to "completely wash everything down everyday, mask 24/7 and gloves, and barely have visitors." Those steps can keep the virus away.
About the Writer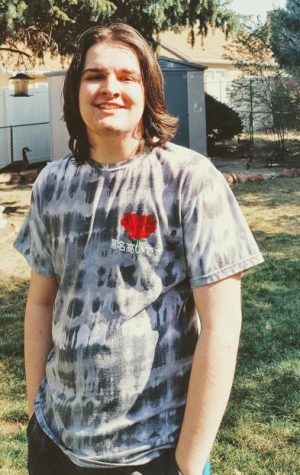 Naven Morgan, Staff Writer
Hi, my name is Naven Morgan, I'm 17, I love to play guitar, like to play soccer and my favorite band is led zeppelin my favorite music genre is classic...