Doherty Shuts Down Early Due to Toxic Fumes
Hang on for a minute...we're trying to find some more stories you might like.
"I'm happy they shut down the school on Friday, because it was a safety hazard," says Madison Collett, a freshman at Doherty.  The school was forced to have the building shut down by 12 o'clock PM on October 18th, sending home students right after lunch was served.
Toxic fumes from the sealant on the gym floor spread to the academic wings, making it possibly unsafe. Here's the info that went out to the community: "Out of an abundance of caution, Doherty High School will be closing at noon due to fumes related to the sealant being applied to the gym floor. Lunch will be served as normal and buses will be arriving at noon. All students not riding buses may be picked up or released at 11:30 to walk home. All students are expected to clear the building by noon. "
Ms. Laura Hetfield, a Doherty staff member says, "I think they did what they thought was good for the people overall health in the building."
Doherty High School has had a long history for having to quickly shut down the school and canceling classes whether it be from maintenance issues to fires or floods or wind damage. Thankfully the reason Doherty had to close its doors on Friday was caused by a problem on the maintenance side of things. Avery Randall, a junior at Doherty says, "I was pretty surprised, but kind of expected them to close the school early that day."
Alexis (Marcos) Magallon-Hernandez, a freshman at Doherty says, "I believe that it was a good idea because no one wants to be breathing in those fumes."
All afternoon and evening activities at the school were cancelled, and this left some frustrated. Elizabeth Bowman, a freshman at Doherty says, "Doherty is just broken."
The school is redoing the gym after flooding ruined the top layer of wood, exposing mercury vapors from an old floor underneath the wood. Part of having to redo the gym is having to put down certain chemicals to preserve the floor. The thing they put down on the floor just happened to be dangerous to put down without having the proper ventilation and having a building full of people.
According to the memo from the school, "District facilities will work throughout the weekend to ensure proper air quality. School will be in session on Monday as scheduled."
Doherty Principal Mr. Kevin Gardner says that "the sealing [fumes] of the floor got into the library and on the second floor of the building," so classes had to be dismissed. "They were also planning on putting the second layer on at 1 o'clock that afternoon. We are planning on putting the last coat of sealant on over Thanksgiving break."
About the Writer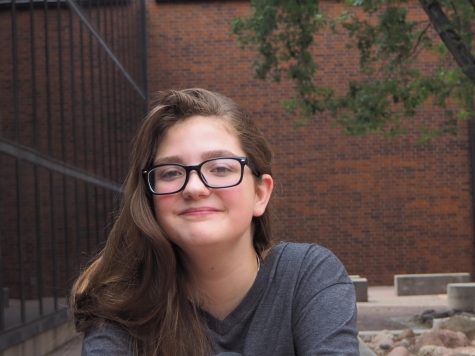 Brandy Carlson, TheSpartan Staff
Hi! I'm Brandy Carlson. I'm part of Doherty's Newspaper. I enjoy photography and going to sports events and showing school spirit. I moved to Colorado...