Writers Invited for Creative Writing Club
The Creative Writing Club invites all writers of all genres and levels of expertise to share ideas, support each other, and practice skills.
The Creative Writing Club is a helpful outlet for the students of Doherty High School to express themselves through writing. The club is run by Mrs. Suzanne Segady, and takes place in room 207 during lunch on Fridays, inviting anyone to join who's looking for a supportive healthy outlet for their writing.
What are the most interesting or important aspects to the club? "The students like having a safe and supporting space to write and talk about their creative projects," she said. Having a supportive environment for writing can help many students with not only their writing skills, but also their social skills and how to better express themselves.
This Creative Writing Club can help form more diverse communities in our school, fostering empathy and collaboration between members. In most schools the lessons that we exercise are non-fiction events that we take time to learn, creative writing gives a student the chance to express the stories they want to tell and share with others, helping develop creative problem solving skills and building a better vocabulary. The Creative Writing club run by Suzanne Segady is held in room 207 during lunch on Fridays and is welcoming any and all students to join and share their creative stories and work on building diverse amounts of skill.
About the Writer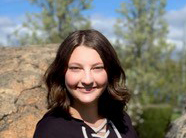 Ashleigh McDonald, TheSpartan Staff
Hi, I'm Ashleigh McDonald, and I love storytelling, whether it's watching a story being told or telling one myself. I like creative writing more then hard...