Let's Fold it Up: Origami Club Rocks!
Do you want to learn how to make a voluminous crane or maybe a delightful tulip or just make something out of paper for fun? Why not come and join the Origami Club? The Origami Club is a paper folding club made for anyone to join. The club happens during lunch on Tuesdays and Thursdays in room 228. Origami Club has made many creations over the past year starting out easy like flowers and working into making more intricate models like modular designs with many of the same pieces for those who are experienced you can even join if you don't have any experience.
"I joined because I love doing origami and I wanted to try something new," explained by Freshman David Springs.
Our former origami advisor, Mr. Keiffer, was the founder of the Origami club, but later gave the job to Mr. Badeau after he left. He always enjoyed making origami, so creating the club for people who were interested was a great idea. In Origami Club, they learn about the different types of origami such as modular which are types of models using multiple pieces of the same fold, standard origami, with only one piece of paper, dollar origami, etc. Last year the Origami club participated in the Doherty Spartan Spotlight, teaching passersbies all sorts of origami such as history, types, and how to make them, taking all of what they learned in the club and putting it out by teaching others about what they enjoy.
"I joined Origami Club when is first began, Mr. Keiffer mentioned it to me, and I became interested. I have become more involved with origami and I love every second of it," stated Junior Katie Hernandez.
Origami Club is a great place to relax, make friends and learn about the art of origami and even make origami for your friends and family. It's also a great place to just have fun and make interesting models and creations. They even talk about what future projects they want to do to put themselves out in front of the student body to bring in more origami interested students.
"I found the club by Mr. Badeau telling me about it in math class. I had never tried origami before, so I wanted to try something new," said freshman Blake Smith.
Students at Origami Club enjoy it because they get to have fun with their friends and even meet new friends and create new models, to show around school. They also get to teach new coming members their favorite models or even new models that they have learned in their past experiences. It's always fun to try new things even if you're not good at it.
"I joined because I used to do a lot of creative things with paper and I wanted to go back to those days," remarked Junior Veronica Buenavista.
About the Writer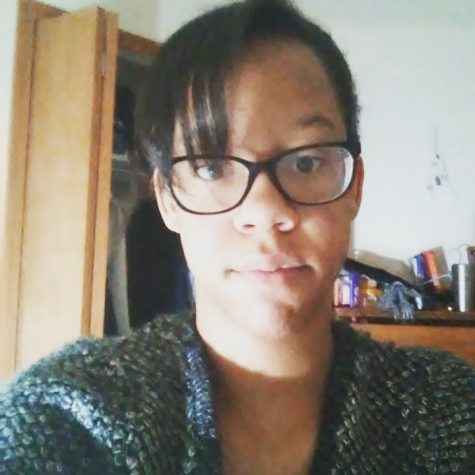 Avery Randall, Student Life Editor
Hello, I'm Avery Randall, and I am passionate about yearbook, writing, and photography. My main hobbies are playing with friends at the park, watching...