Tú Hablas Espanol?
In Spanish Club, they learn the aspects of Spanish that we don't have in Spanish class. The club meets every other Wednesday in room 166 after school.  The club is student-led, so you learn things that are interesting to you these things include food, music, holidays and someone even suggested that learning about the soccer teams would be interesting. It's about what you want to learn about.
"Many of the students in the club enjoy being apart of something they have a say in," Ms. Hogue.  The club is really dependent on who comes. "I really enjoy the cultural aspect that Spanish Club has that Spanish class doesn't have!" said Emily Taylor.  The culture is the most interesting part of the Spanish world and that is what this club is all about.
On October 31st, Spanish club had a Day of the Dead celebration. "I really enjoyed the celebration and learning about it in general!" said Emily Taylor. They want to have a celebration for every upcoming season (winter and spring). " I want the Hispanic culture to be exciting!" said Ms Hogue. The Spanish club is open to everyone even if you don't speak Spanish. If you're interested or have any other questions, see Ms. Hogue in room 166.
About the Writer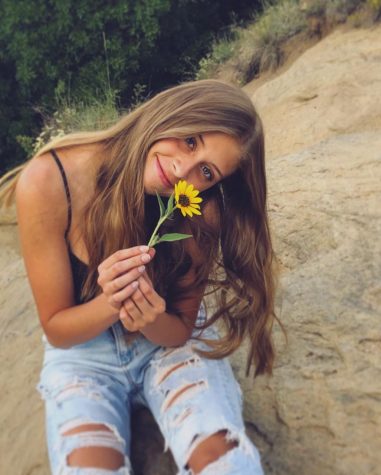 Gracie Baker, Sports Editor
Hi! My name is Gracie Baker. I am the editor for the sports section. I love hanging out with friends,family and playing soccer! I play club soccer for...