Doherty Wins Big at the El Paso Council Reflections Contest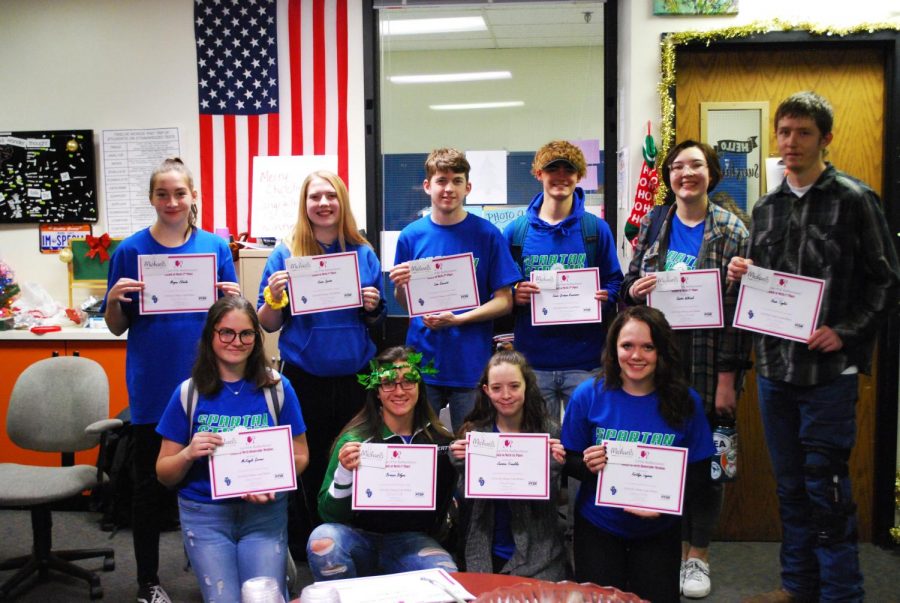 What an inspiring and motivational awards ceremony on January 21st put on by the El Paso Council PTA at Stargazer's Theatre and Event Center! Doherty was very well represented this year with the theme "Look Within!" Please congratulate the follow winners:
Photography:   
1st place               Brianna Bilyeu
2nd place              Liam Everett
Special Artist:
1st Place               Noah Taylor
Literature:
1st place               Jessica Franklin
2nd place              Sophia Witczak
3rd place               Vance Graham-Kennemer
Visual Arts:
1st place               Megan Ekholm
2nd place              Ashlynn Ronne-Ackerman
3rd place               Katie Spotts
HM                         Leeloo Clement
HM                         Kaitlyn Layman
All entries placing at the Council level will advance to the state level for judging, and those selected will be recognized by the state PTA in March. These students originally placed in the local Doherty contest, sponsored by our local PTSA. This is a great group supporting our students and school, so reach out and thank them and join if you can. We're already planning a bigger and better school contest for next year. Two of the Doherty entries this year dealt directly with how our students are responding to the issue of suicide, and it was very meaningful to see students finding a voice about this important issue.