Yearbook Wants Your Quarantine/Social Distancing Pics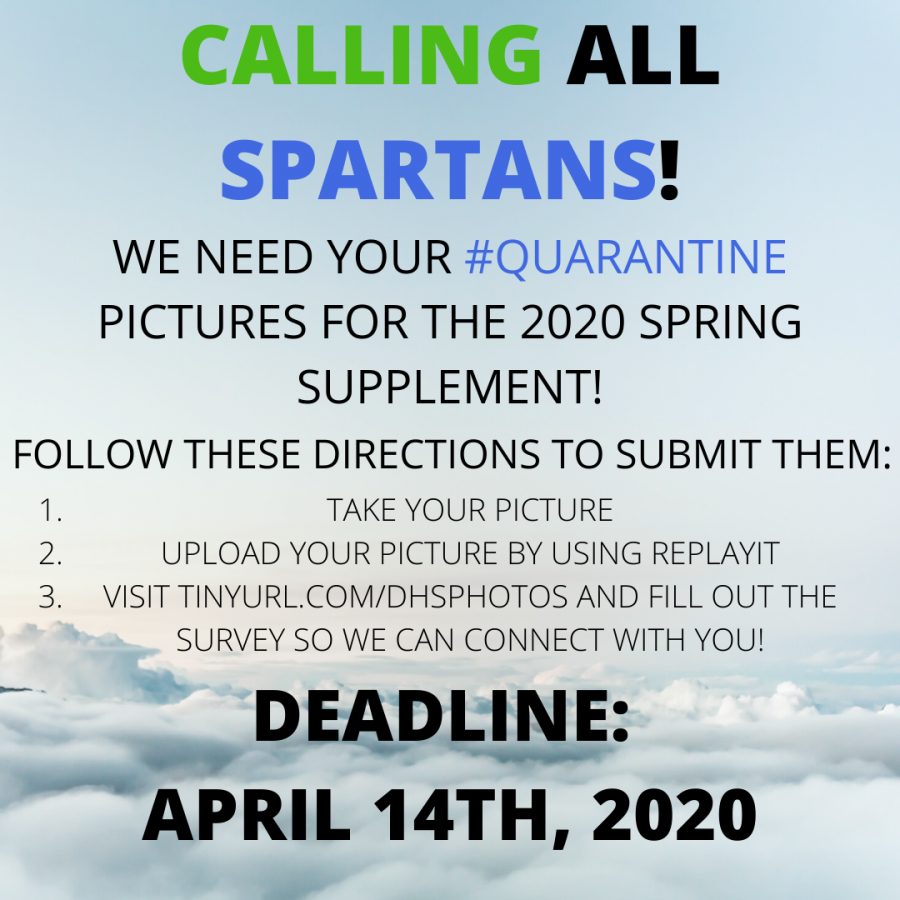 Hunter Portaleos, TheSpartan.org Guest Writer
April 1, 2020
SPARTANS,
We would like to show what you are doing with your time during this quarantine/social distancing! The deadline to submit photos is April 14th, 2020!
You can submit your photos to us through this link: https://images.jostens.com/415433833
After you submit your photos we would like you to please visit www.tinyurl.com/dhsphotos to submit a quick survey asking for details of the picture, and a quote from you! Please keep the photos and quotes you submit D11 appropriate! If you have any questions you may contact Hunter, at [email protected]. WE can't wait to see the creative things you all are doing during this time!
Yours Truly,
Doherty Yearbook