Have Something to Say?
What Dohertys Forensics Club Has Been Up To In Their First Week
Forensics is a speech and debate team that competes head to head against other schools, and some students get to the finals if they do really well. The events include drama, debate, and public speaking. Students who excel can go to regionals and more.  The entire season is online, so even students who are completely remote can compete.
The finals are a tier up in the competition and students get prizes such as ribbons and trophies. The way you get to the finals is to get the best score in each round for each event. Regionals are at the end of the season, with the chance to compete at state and nationals. Competitions are usually on Saturdays. If you want to join the meetings, they are on Mondays at 2:15pm. 
 In Forensics' first week, everyone learned the plan for the season and what they will be doing for the meets coming up on October 10th and 26th. The meets will be going on virtually from the comforts of the competitor's home. Forensics Adviser, Jenny George, said, "It is important every year for students, but even more important this year, for students to have a voice. Forensics gives students a chance to share ideas, to meet people, and to improve their speaking." 
"Seeing students learn how to really use their voices is absolutely amazing. I think outlets like this are more important than ever for mental health during times like this, and because everything is online this year, our students can safely compete. Plus, [students] are making friends and hearing other perspectives." 
"My favorite part [of Forensics] is seeing students improve and really taking the feedback from judges to heart. Last year was my first year, and one of my students, Anika Barr, placed at Regionals; it's a real testament to her hard work, and it was so wonderful to watch." 
 If you want to join the meetings virtually, they are on Mondays at 2:15pm, so email [email protected] for the link. This is your way to have a voice, try something new, or just make new friends who love speech or debate.
About the Writer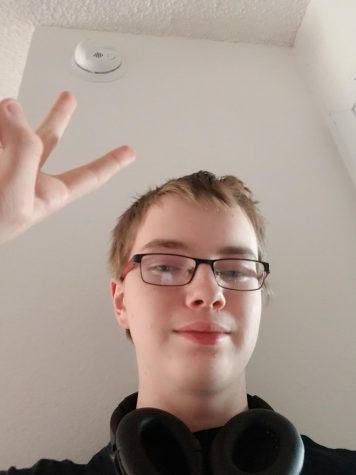 Falcon Guynn, Staff Writer
Hello, I am Falcon. I enjoy listening to music, drawing, and spending time with my friends. For these reasons, I think of myself as a pretty creative person....