Hienton Joins Admin Team Just in Time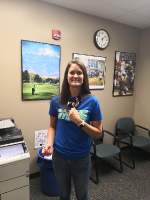 If you think being an assistant principal is hard enough during an average year, just think about this: Our new Assistant Principal Hillary Hienton got her job during a pandemic, so it has made everything harder on her, especially because this is her first time being an assistant principal.
I was not able to actually talk to Mrs. Hillary Hienton in person because of all of the restrictions, but I did e-mail her and asked her questions. She told me that she has never taught at Doherty, but she has taught at other schools, which are Sand Creek and Palmer High School. Cool right? Well, she has been in the D11 area for a long time now because she told me that she attended schools in D11, so it's cool that she has taught in the district she grew up in.
Mrs. Hienton also said that she is loving Doherty High School and that she is " a Spartan for life." Mrs. Hienton is a very creative person because she told me that she loves challenges. While being a new assistant principal has its challenges, "Every time things get hard, I put in long hours because I know that I'm doing it for the students, so it makes all the 'challenges' meaningful."
How does it feel to be a new assistant principal during a pandemic? Mrs. Hienton said, "It's nuts. Not exactly like I thought it would be. I do love the problem-solving and how everything changes all the time. Nothing is the same day-to-day. It is nice that everyone around me is experiencing something new, so I am not alone."
Mrs. Hienton also seems to be very adventurous: " ​I like partaking in sport more than watching sports. I ride mountain bikes and run. I like to watch basketball."
​"I am a bit of a news junky," she admits, "I love public radio and The New York Times. I am drawn toward international news, but love personal features, cooking, and travel stories."
"​I love the anticipation of holidays," she said, "All of them. I like the excitement leading up to it. If I had to pick one it would be Halloween because my birthday is right around it and I always had a Halloween party to celebrate."
"​I love all animals! I am really drawn to mountain lions. I love my dog too." Who else just loves Mountain lions? If so then leave a comment. On whether Mrs. Hienton likes the ocean or the mountains better, she said, "​I love both. I need either in my life. Both offer a sense of vastness. Something bigger than myself."
English Dept Chair Ms. Nicole Vollmer says, "I appreciate her organization, clear communication, and timely response to emails." Ms. Turner said almost the same thing as Miss Vollmer, adding,"I appreciate how she recognizes how hard we work for our students."
Assistant Principal Lana Flenniken said, "Mrs. Hienton has been a wonderful addition to our administrative team.  She brings a wealth of knowledge with her, especially as it relates to using Schoology and reviewing data.  She has the tasks of overseeing all CollegeBoard testing to include AP and Pre-AP as well as PSAT and SAT.  She will also assist with Professional Development and currently oversees English, World Languages, Performing Arts, and Fine Arts." Wow, that is a lot of work to have to do.
Assistant Principal Ryan Alsup said this about Mrs. Hienton: "Hillary is an amazing educator. She brings valuable insights and fresh classroom experience to our team!"
Ms. Regan said, "Mrs. Hienton is fantastic! She's funny and cares a lot about the success of both the students and teachers at Doherty. Sometimes, Mrs. Hienton, Ms. Hogue [a Spanish teacher at Doherty High School], and I go mountain biking in Palmer Park together. It's a fun teacher mountain bike crew.  Mrs. Hienton loves to show us how to ride rock features."
Our principal, Mr. Gardner said, "In her first year as an Assistant Principal, Mrs. Hienton has established herself as a collaborative, forward-thinking leader. She supervises the English, World Languages, Visual, and Performing Arts Departments. In addition, she has brought experience in the utilization of Schoology as a classroom teacher that has been invaluable to teachers using the learning management system."
All of Mrs. Hienton's colleagues really seem to like her, and they think she does a wonderful job. Just reading what these teachers have said about her just makes me want to meet her and talk to her. Mrs. Hienton, we all hope you stay here for a long time!
About the Contributors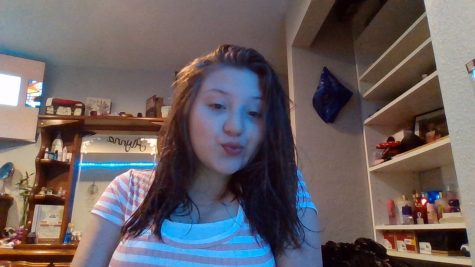 Alynna Hogan, Staff Writer
Hi! My name is Alynna Hogan. I am a freshman this year at Doherty High School. I am 15 years old, and I have a weird, happy, sweet, and funny personality....