Introducing Olympic Trainer Ryan Maccagnan!
Doherty High School is bringing in a warm welcome to freshman Ryan Maccagnan who is currently "training in trampoline gymnastics!"  Balancing school, training, and competing all amidst a pandemic is quite remarkable. "Who is this young man?" you may ask.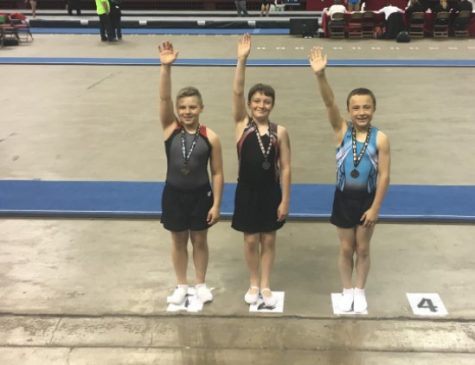 Like any other teen, Ryan participates in typical hobbies and sports, "I enjoy building stuff, puzzles, drawing, golfing, and listening to music." But outside of that, he's training hard, for the Olympics. Since 2007, Ryan has been preparing and working towards his goal of being in the Olympics. He explained, "[My end goal is] to make the Olympics, hopefully the one in 2024 in Paris." Let's hope that things run smoothly so Ryan can compete in the Olympics!
Now you may be wondering, of all sports, why gymnastics? "Born and raised in the gym", Ryan has gymnastics in his blood! As he put it, "…[his] mom owns the gymnastics facility that [he] trains at…" With such flexible talent running through his bones, this was his destiny! He was made for this, and his parents "fully support [him]" in this sport, as Ryan explains. Having the support of loved ones is a very important factor in being a successful athlete.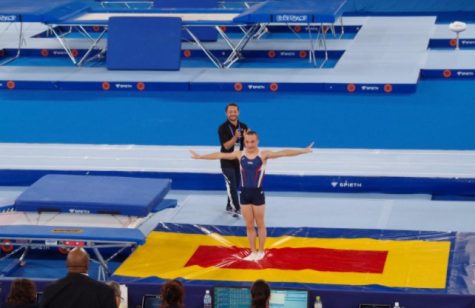 Balancing school, training at Star Gymnastics, competing, and living the life of a teenager sounds stressful. It does have its ups and downs. Ryan explains, "School and gym, I balance well. But when it comes to friends, I don't really have any, I have a few here and there but not a lot." Keeping a social life while taking on such a big role in training for the Olympics and keeping up in school can definitely be rough. Especially during the pandemic.
This pandemic has altered many major sports the past two years and possibly many years to come. It did for Ryan. Ryan says, "COVID-19 has fully wrecked my training." This is definitely a bummer, but with restrictions, he is still able to train thankfully. Ryan explains,  "We have to wear a mask while we aren't on the equipment, but once we get on the equipment, we can take it off." This entire experience during the pandemic has had its positives and its negatives.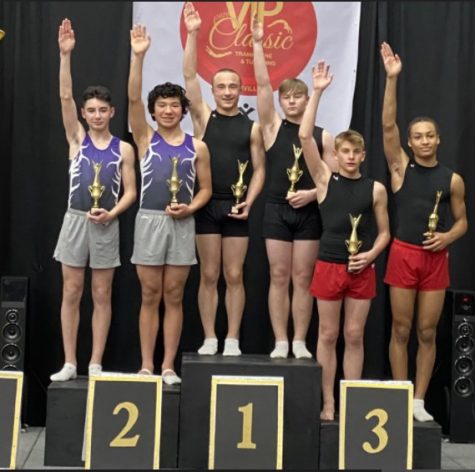 What all has Ryan succeeded in? Some achievements include being a 4-time national trampoline champion, and in 2018, he won "gold in synchronized trampoline in Russia!" Want to read more about Ryan's awards? Look at his 2017 and 2018 Trampoline and Tumbling World Age Competition results.
Inspiringly, Ryan takes his sport very seriously. With all of his hard work and dedication, Ryan hopes to "…land my final pass, [because] I'll be the youngest person to do it." Fingers crossed that he takes the win! He is all about work hard, play hard.
As he said, "If I'm not in school, sleeping, or golfing, I'm in the gym." So give a big round of applause and good luck to Ryan on his next competition!