The Wrap-up of Season C!
Doherty Soccer and Volleyball
Season C has overcome many hardships, boys soccer getting quarantined twice and volleyball getting games rescheduled because of other schools getting quarantined. Boys soccer had a hard time at the beginning of the season because there was not enough to form a varsity and JV team. They settled on just having a varsity team. Soccer had only got to play four games, with a record of 1-4.  Despite having a very irregular season, the three returning seniors Jose Nunez, Marcelo Martinez, and Tyler Reese, pushed through. (quote)I'm excited to see what is in store next year!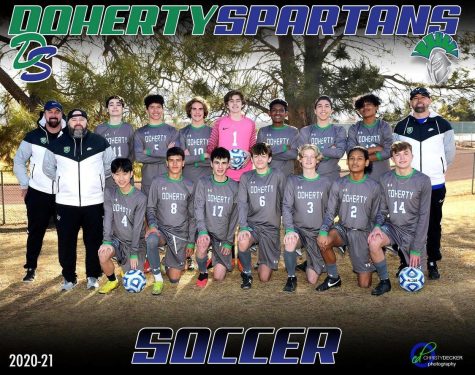 Girls' volleyball has six overall wins and six overall losses. "Volleyball season was super fun! I made lots of new friends and improved my skills." said Avery Blanc. Congrats to volleyball's five seniors Morgan Hammarmeister, Kat Kachel, Ashlyn Graves, Maxine Esquivel, and Emma Moerman.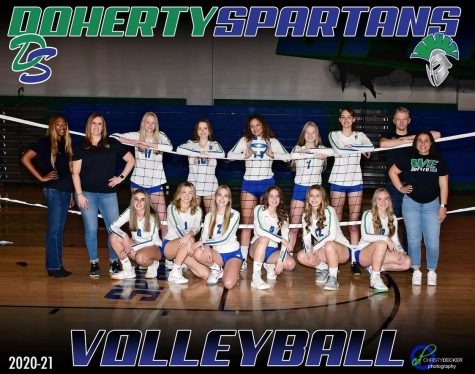 The Spartans are so proud of the two-season C sports. Although it was a challenging year, the students were glad to cheer you on this season, and I can't wait for our entire student section to be back!
Just a notice, season D has been postponed and will start back up on May 10th!