Mrs. Stevens Talks Art and Keeping Motivated During COVID-19 Troubles
 Art is something that is so unique and therapeutic. Doherty High School art teacher Mrs. Stevens introduces us to more of her background as a teacher and her different careers. Corona and online learning has caused a big distraction and a huge step back this school year such as technical difficulties, and students not being able to interact with teachers face to face. "We have had to be creative using minimal supplies and less involved techniques," Mrs.Stevens said, "Not being able to help students one-on-one has been difficult and frustrating."
This year, Mrs. Stevens hopes to survive the school year without getting COVID, to not break down in front of her class when there are internet issues, and to build a lasting relationship with her students despite our current circumstances." Students aren't the only ones struggling with online learning, Stevens explains:" Teachers are too". 
One thing that has been a major headache to overcome is having enough motivation, Mrs. Stevens states. "Many students and teachers have struggled to find the motivation to be successful through all of the challenges posed by COVID-19," said Stevens.
 Mrs. Stevens advises about a mistake she had made and learned from at the beginning of her career that still applies today: "Getting upset over trivial things and being too uptight was a mistake I made in becoming a teacher,"  she said. Mrs. Stevens has since learned that, "being calm, flexible, and easy to talk to has helped [her] be a better teacher." 
Mrs. Stevens lives an artistic lifestyle outside of classes as well.  Mrs. Stevens is very creative and talented with jewelry. Mrs. Steven's favorite specific styles of art are both painting and jewelry making, or metalsmithing. Metalsmithing is the process of creating jewelry through the manipulation of various metals. Mrs. Stevens is formally trained in painting and is also self-taught in jewelry." She was inspired by her  "non-artistic sister,  [who] took a jewelry making class and made the coolest wedding rings!"
On the importance of learning and understanding art, Mrs. Steven said: "Everything in our lives has an element of art to it. Our surroundings, clothes, hair, books, music, and entertainment." In her classes, Mrs. Stevens teaches a lot of art history because  "art defines us as human beings, no matter our culture, age, time, place, or experiences."
Art can be used in so many different ways!  Doherty High School student Deja Armadore stated, "I was a part of this painting contest in middle school and it was such a fun experience to be a part of!" Lashon Estrada, another art lover is very artistic, creative, and loves trying new things. For Christmas, she made a ball-shaped model out of plastic cups and wrapped Christmas lights around it for decoration. It was very simple and unique. Lashon stated, "Art is very beautiful and stunning to learn and  it allows you to express yourself in different ways." 
Mrs. Steven recently "obtained a kiln and potter's wheel" and "cannot wait to experiment with clay as fine art." Works of art, whether in physical or intangible form, can often be understood by people from different cultures and backgrounds. Motivation has definitely been a challenge to overcome in art programs this year due to minimum supplies and less involvement in different techniques. Motivation has definitely helped Mrs. Stevens stay positive during this year as an art teacher.
About the Writer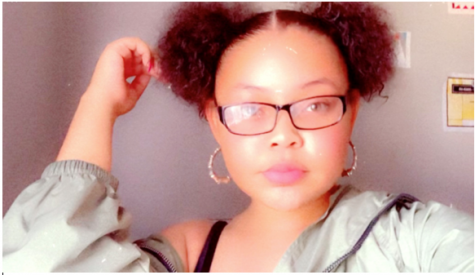 Nivea Taquira, Staff Writer
Hello my name is Nivea, and I am a sophomore at Doherty High School. In my free time, I love to play basketball and hang with friends. When I grow up...