Doherty Goes Gourmet!
The 2021-2022 ProStart Class Cooks Their Way Through the School Year and to State Competition
Food networks are filled with all kinds of shows depicting various cooking competitions. These shows are compelling and considerably stressful to watch. However, what many don't know is that Doherty High School is home to its very own cooking competitions.
All one needs to do is follow the scent of potatoes, spices, and other amazing aromas to room 101. Contained inside this room during 7th period is Doherty's ProStart class.
Sitting on the sideline truly feels like watching Chopped or Cutthroat Kitchen straight off of Food Network. Students were rushing around chopping, mixing, and cooking their filet mignon to perfection. The smells were irresistible and the tension palpable, but what was incredibly impressive was the creations these high school students were building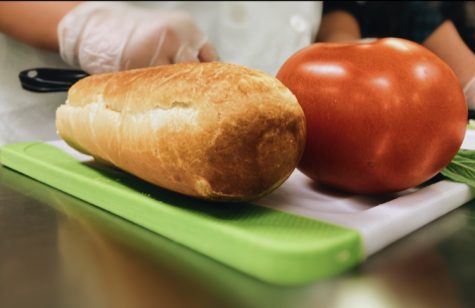 "My favorite part of ProStart is cooking dishes I used to think were too advanced for me to make," Senior Tamsin Clark said.
In the class, students have many opportunities to build their culinary skills in an environment that is positive, but competitive. They are tasked with creating gourmet dishes in a set time and then be graded based on the skills they showcased.
"We teach life skills," ProStart teacher Stephanie Ager added. "This is a great class to take if you're considering [going into] the industry of restaurants and get you prepared for the next level."
Prostart is set apart from other classes and even other Doherty cooking classes. Students learn according to industry standards including safety sanitation from ServSafe. If a student follows through and reaches all the requirements they can become certified at the end of their high school career. While many students find the class fun, it is no doubt challenging.
"The most challenging aspect of the class is the time limit while cooking," Clark continues. "It helps us to be efficient and work together while we cook, but it is stressful and hard to get it all done in time!"
Cooking inside the class isn't the only thing that students do either. Students often practice cooking skills outside of class to prepare for labs. Another out-of-school activity is an event that ProStart participates in.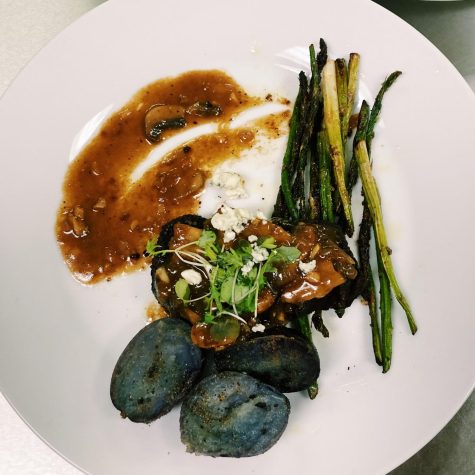 "Our state competition is February 22nd and 23rd 2022. I have four students who will be working as a team to compete," Ager stated. "They will go up to Denver for a night…and compete against everyone across the state."
The 2021-2022 school year ProStart team is Tamsin Clark, Nate Wilson, Emma Funkhouser, Danica Sanchez! During the competition, Doherty's team will make 2 identical plates with an appetizer, entree, and dessert on it, all within an hour. They are judged on the skills during the cooking process as well as the final result. If the team places first they can move onto the national competition.
While building cooking skills is the main goal of the class, that does not stop the students from enjoying the fun teacher, amazing dynamic, and fun challenges the class offers. For many students, ProStart is a bright spot in their day.
"My favorite part about the class is hanging out with my friends, new and old, and the relationships and memories I create with them," senior Nate Wilson added. "ProStart has helped me learn better time management, problem-solving, and leadership skills as well as helped honed my cooking abilities.
The ProStart class adds an important dimension to Doherty's atmosphere. It provides life skills, positive communities, friendship opportunities, and most importantly great smells! And who knows, one of our very own Spartans may be cooking their way to the big leagues. Watch out Food Network, Doherty is going gourmet!
Leave a Comment
About the Contributor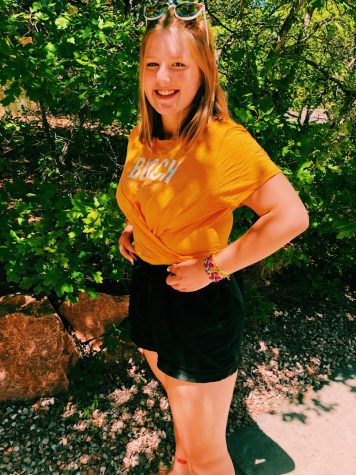 Elizabeth Dalton, Spartan Life Editor
Hello, I am Lizzy! This is my senior year and also my first year at Doherty! I love crime shows
and strawberry ice cream, but only with caramel. I am...