Doherty's 2021 Gingerbread Building Competition
Doherty's very own Civil Engineering and Architecture class started finals week off with a (ginger) snap!
Every year Jeffery Neumeyer hosts a gingerbread house competition for his junior and senior students. The students work for 6 periods to attempt to build the award-winning gingerbread house. They have an abundance of materials that include graham crackers, pretzels, marshmallows, saltines, candy canes, pasta, hot glue and more!
The students work in groups of two in order to complete their houses and learn important skills that aid the curriculum.
"Students are learning spatial awareness in design [and] how to use non-traditional materials in a traditional application," Neumeyer explained.
When the students are done building the houses Neumeyer recruits other teachers in the building to judge the houses. When the teachers pick a winner Neumeyer buys the team lunch after the break!
Take a look at the gingerbread houses below! Which one do you like best?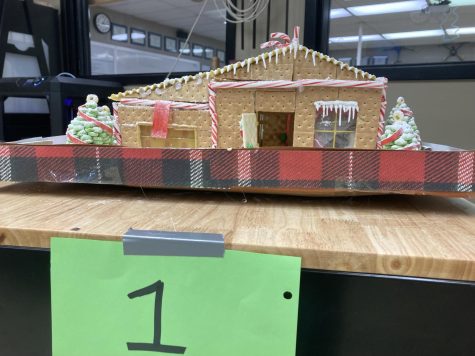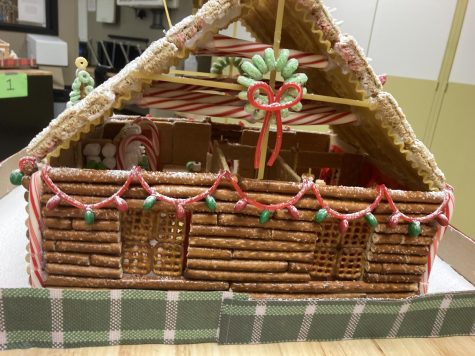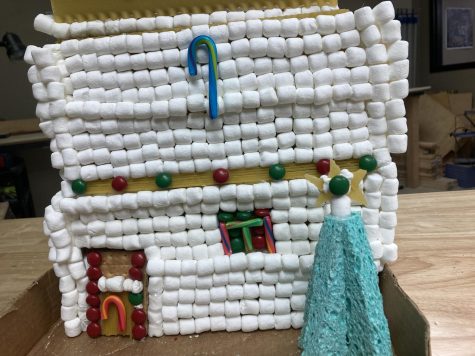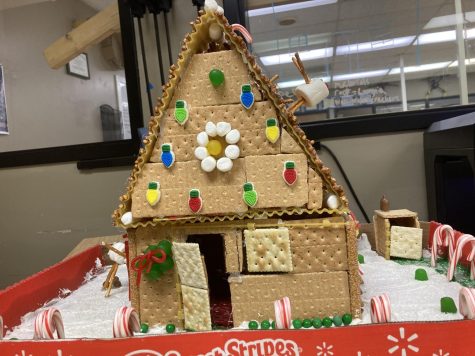 Becca Whittemore and Chay Neumeyer
Tylor Huff and Kyle Roman
Spencer Lehmkuhl and Jilmer Rodriguez Romero
Pyper Aldrich and Riley Stimpson
Ishan Brown and Sydney Pavetti-Hankey
Sabina Skinner and Bryce Austin
Kryssa Moerman and Marin Stevens
(Pictures are not in order of groups)