Winter Guard Competitions Take Skill
Along with sports, Doherty is known for its Color Guard and Winter Guard competitions. Winter/Color guard is a mix between dance and throwing objects in the air to music. The objects vary between many things, but the main three are flags, sabers (which are basically swords), and rifles. Guard members choreograph dances and throw objects to different songs with fun and different costumes matching the song and dance. During practices, students will practice how to dance and throw different objects different ways and make a dance, then incorporate those different acts into four minute dances.
During the fall and summer months, Doherty has a Color Guard team that performs with the marching band; but during the winter, Winter Guards perform by themselves at competitions.
Fall auditions are held for Color Guard members, where people learn how to spin flags, sabers, and rifles to perform at competitions against other schools.
There are many different competitions people can go into from the beginning of February to the end of April, and many schools in Colorado have Winter Guard teams including Doherty. On a normal competition day, competitors go in the morning before they perform and wait until after performing to see if they make finals. Then, Winter Guard will stay and perform again—maybe even a couple more times, depending on how many teams are there. Then, if they win, they go to the award ceremony. Winter/Color Guard is a mix between dance and throwing objects in the air to music.
"Everyone there is super nice, the community all around is just a great place— [although] there is also a lot of drama—and the costumes and flags are fun," said 9th grader Joshua Jones. "It's just a great experience because you can be creative and it looks really good on you resume." He is one of many people who agreed that Winter/Color guard is a fun sport and community to be in.
Leave a Comment
About the Writer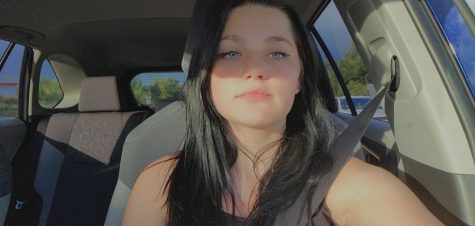 Kaycee Bernardo, Staff Writer
My name is Kaycee Bernardo, and I'm a freshman. This is my first time doing anything related to
journalism. Some of my hobbies are showjumping, playing...