Congratulations on Going to State, Doherty Bowling League!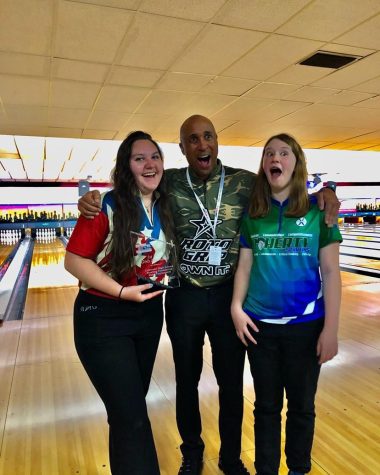 Doherty High School has a range of many interesting clubs, activities, and sports designed to highlight students' talents and interests.
One of these sports is the bowling league. Doherty's bowling league went to state competitions from February 18 to February 20. There they competed in a series of different events to test their abilities.
"My favorite part about being on the Doherty Bowling team is the competition. I love the feeling of going against other teams and individual opponents," Doherty student Lynsdey Capps explained.
The bowling league represented Doherty High School well, placing 14th place as an overall team. Each teammate did amazing and Lyndsey Capps placed first in the Individual Women's competition.
"Overall the bowling community is really amazing and a lot of good bowlers," Haylee Gustafson said.
During the competitions, bowlers spend hours cheering on teammates, bowling, and preparing for their turn. Competitions often last all day and require lots of effort for the bowlers.
"My favorite [parts] of the season… are getting to become really good friends with some of the team members and having an amazing coach that was always there for us," freshman bowler Haylee Gustafson expressed.
Well done Doherty's Bowling League for showing our Spartan Spirit!