You Can't Take It With You: Doherty High School Play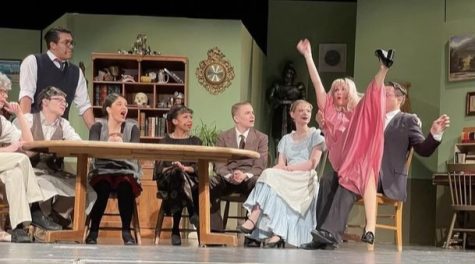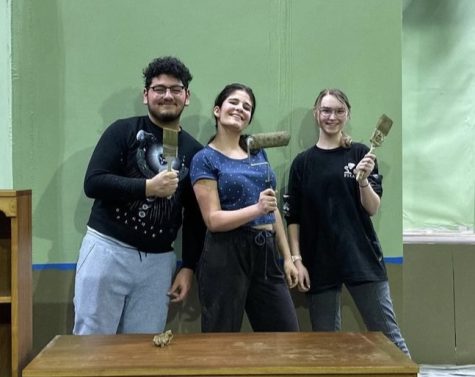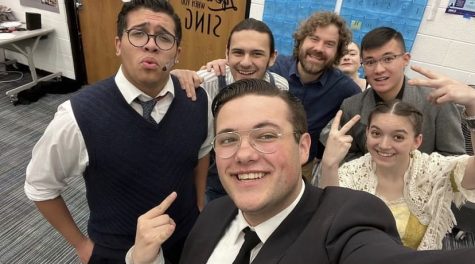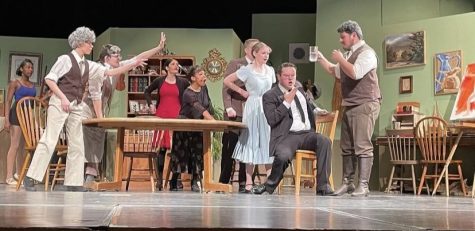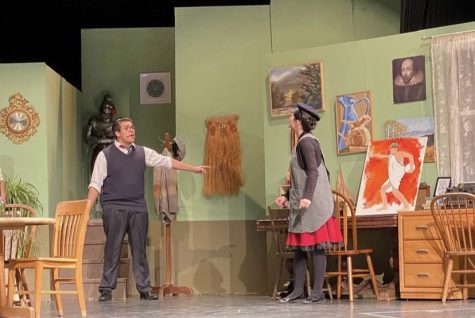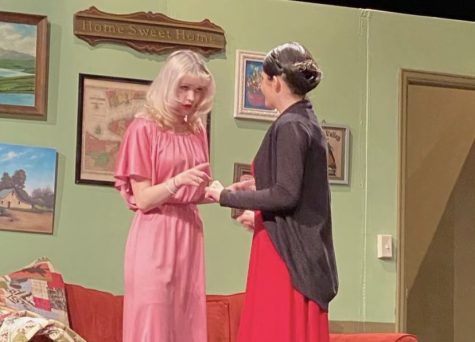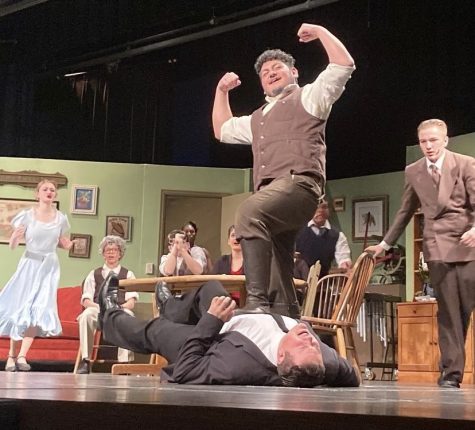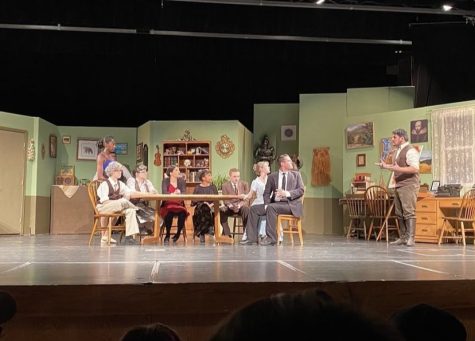 You Can't Take It with You – The Ultimate Theatre Experience
Written by Multi-Media group:  Francesca "Naib" Galindo and Brooklyn Vanderkooy.
You Can't Take It With You was a production about a couple whose families meet unexpectedly after arriving for dinner on the wrong night. The Kirbys, a rich stuck-up family with a charming, heartwarming son, are surrounded by the Sycamores, a family of odd and unique people who see happiness as more valuable than money. The show sprouted from small rehearsals, read-throughs, and character analysis, to being set up on stage and watching everyone's hard work come together to create art. The cast, crew, stage managers, and the director all put in days of work, staying after school as late as 9 PM to finish sets, costumes, line-memorization, and so on. Doherty Multimedia asked the cast and crew about their experience both on stage and backstage.
The members described their experiences to be fun and entertaining, most explained how the members bonded with one another and began new friendships with people who were once strangers. Quinn Malmstrom, an assistant stage manager who was always helping anyone in need and always brought an upbeat and positive attitude to rehearsals, said, "I had so much fun getting to see so many grow and learn from the show itself. I got to meet so many fun and new people who share my love for theater."
Another assistant stage manager, Robert Taylor, who was always busy working with lights and sound and mic-checks and publicity, added, "It was very good. A good community all around and a good experience in general." Other crew members agree that their experience was fantastic as well. Annabelle Preston, who was part of the lights and sound crew, said, "Everyone was super nice and the show itself was really funny. Even though I barely knew anyone, everyone was welcoming." Ali Perkins from the publicity crew said, "My experience was super fun. I got to decorate the lobby, sell tickets and welcome everyone into the show. [My favorite was] seeing how cool the process for creating the show was from beginning to end."
Along from the crew backstage, the cast expressed similar experiences. Brady Sutton, a freshman who plays the charming son and main love interest, Tony Kirby, said "It was so much fun, I love being on that stage in front of everyone [and] performing art." Autumn Otradovec played the part as Penny Sycamore, the play-writing, overbearing yet loving mother, who was on stage for a large majority of the time. Autumn said, "My experience with the show was a ton of fun and it was one of the biggest roles I've ever had so it was a really good learning and growing experience." Another cast member, Max Hernandez, who played the part as the silly yet loveable Russian man, Boris Kolenkov, said, "I thought it was memorable and very meaningful, especially since it was my debut on stage appearance. I loved getting to play with my character along with other characters onstage.
After being asked about their experience both on and off stage, the members were asked to describe their favorite part. Noah Marquez, the man who played the part as Donald, the general handyman who was seen running around numerous times during the show said, "My favorite part overall was probably getting to meet so many people and talk to people I wasn't that close to or knew beforehand. I met multiple people who would end up becoming super fun to talk to, and I wouldn't [have] had that opportunity without the show." David Alan Mindykowski Jr, who played as Jim in the short but chaotic scene in which everyone was running around and getting arrested while fireworks went off in the basement, said that his favorite part was "sharing the experience with others and becoming part of the theater family." Isaiah White, who was the man standing on a chair and yelling over the fireworks said, "my favorite part was after opening night when everyone's nerves were high, but it turned out great despite that." Lastly, the money-fiending father of Tony, Anthony Kirby, who was played by Avery Kastl, added, "My favorite part was being able to perform with everyone on stage."
Finally, multimedia asked the stage manager, Kas Allen, to answer the same questions. Kas was always carrying everything on her shoulders and putting all her best effort into aiding the crew and cast with whatever was needed. She said, "My experience with the show is one of the best I've had at Doherty. The show went really well and we were able to do a lot of new things as our technology and abilities improved. There were a lot of firsts and growth that occurred that will help improve our theater department and make our shows better in the future. My favorite part is the community and being able to meet new people and get closer with them. All of the best moments came from us just being friends and having fun together."
So, if you ever catch yourself thinking about how to spend your time after school, what you can help work on, or how to make friends in a welcoming environment full of unique and encouraging people, maybe theater is something you should look into.