Seniors Reflect on Their High School Memories
It's that time, Spartans! The school year is quickly coming to an end, and for some of us it is the end of another year of high school, but for many of us it is the end of our high school experience. Not everyone is going to college after we graduate. Many are planning on joining the military or some are going to take a little break. As our time together quickly comes to an end, it's time to reflect on everything we have gone through all four years of high school.
Class of 2023, our freshman year was cut short due to COVID-19 putting the world on lockdown. What was supposed to be two weeks off school turned into two months leading into the summer. Senior Jasmine Weeden said, "I wasn't really worried about it." Senior Madelyn Perkins said, "I didn't know what was going on at first." Both agreed they spent their time during quarantine playing Minecraft and Roblox.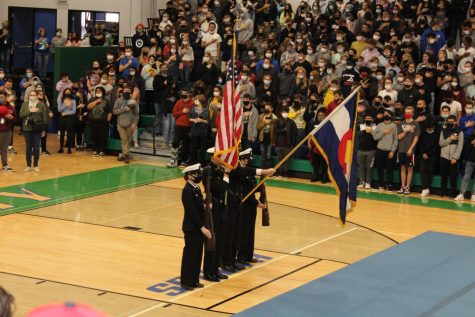 We started our time excited to get the high school experience and we enjoyed what we could. We got to have our first spring assembly in the "new" gym, which was amazing to see for the first time.
Senior
"
I liked working from home and it worked, but only for some classes
— Sofia Cortez
Sophomore year was a tough time for everyone with COVID still going strong and having to learn to do school from home. Everyone was split, and some decided it would be best to work from home while some went to school in person, but it was mandatory for them to wear masks. There were times when all had to work from home because the COVID numbers got bad again.
Senior Sofia Cortez said, "It was definitely a year." She added, "I liked working from home and it worked, but only for some classes. [In] others I really struggled and ended up sleeping through them."
Junior year was the first year we all had a "normal" school year. The first semester it was mandatory to wear a mask, but during the second it was made optional. We got to have all our assemblies and even enjoyed Hoco and Prom after not being able to have them.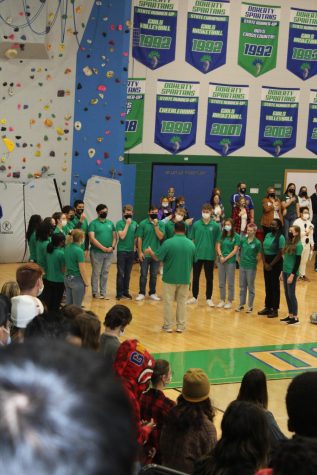 Our Homecoming theme was the red carpet and prom theme was starry nights. Towards the end of the year, we had a miserable week of SAT testing. At the senior assembly we got to move down as a class in front of the school and took our place as seniors.
Senior Lilyana De La Garza enjoyed her junior year and had this to say, "My junior year was definitely the best year I have had during high school. It was awesome being back full-time seeing friends again without a mask and hanging out with people again."
With only 15 days left of school and 20 days left till graduation, these are the times you shouldn't take for granted. We have a few events left together, which are Prom May 6th, senior checkout day and our senior BBQ May 17th, and Powerpuff which is also May 17th and finally graduation May 24th.
Leave a Comment