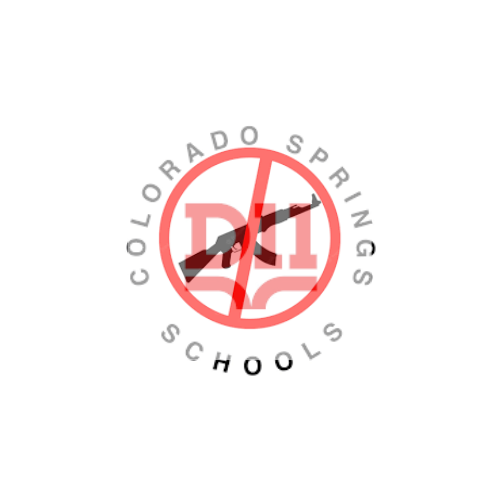 According to the Denver Gazette, gun violence in Colorado has been growing, and here in Colorado Springs, D11 schools have seen their fair share of scares. Reading reports from the Gazette, it seems like all across the city, shootings happen almost everyday, which makes Colorado Springs look more unsafe as each day passes, and leaves people wondering when it will all end, or if it will ever end.  
According to interviews with students, the 2022-2023 school year had the most scares in a while for all D11 high schools, but it leaves us wondering if some schools are safer than others. Junior Mackenzie Mathenia transferred from Mitchell High School after her freshman year, and she notices a different culture. "I had seen a lot of things while at Mitchell and I definitely feel safer [here], but I know too many people whose lives were taken due to guns. People who were the same age as me, but their time was cut short because situations that got out of control," said Mathenia.
Last year, Doherty High School received at least two gun threats that were eventually proven to be unfounded, but were taken seriously by admin and security. In situations like a threat to our school, the administrators crack down on different safety protocols to ensure student safety so that nothing happens during the school day.  The changes to the security protocols include checking ALL ID's, security at the door all day, and keeping the doors locked to make sure who is coming in and out of the building.
According to edweek.org, there were 51 school shootings in the U.S, resulting in 40 deaths, 32 of which were students or children, and overall 100 injuries. When asked if she felt our school was safe, Principal Lana Flenniken said, "Yes, I feel very confident in that. I think the gun violence in Colorado Springs is out of control, but we do have plans in case of an emergency for our school in general." 
Story continues below advertisement
Our school's police officer Lawrence Archuleta also commented, " Your school is very safe with these new procedures and your security as well as administration. The violence here in the Springs is very unfortunate, but I myself do carry equipment in case of an emergency."  
In addition to safety inside of the school, students are concerned about who is protecting them when they leave the building. Last November, a mass shooting took place inside of Club Q, which is less than ten minutes from Doherty, putting Colorado Springs in the nationwide spotlight. All across the United States, people "stood" with us in hopes of some sort of change when it comes to firearms. "Fifty-four people were killed in murders and negligent homicides here in 2022. The previous record was set in 2021. More than three-quarters of that number — 41 people — died by gunfire." according to the Gazette. Now in 2023, things have not gotten better. There was only one day so far this year that there were no reported shootings, May 31st, 2023. More and more shootings happen everyday, and sometimes they involve teens. Teens from D11 schools who were not in school when these incidents happened.
Mitchell High School student Izak Jasso was shot and killed while walking home on June 10th, 2023. Also, on August 19th, a student from Coronado High School was involved in an altercation with someone and was shot in the leg, though he survived. Other students have been involved in gang related mishaps and have either been injured or even killed.
Student Madison Combellick said," I think guns affect our society a lot, and even though it's a part of the bill of rights, I think it would benefit everyone if there were more regulations on guns. I think it would be a start to making everyone feel as safe as possible in and outside of school."
Students are scared, parents are worried, and every one is wondering when someone will take action in cracking down on firearms.