Utah Trip a Lifechanger for Many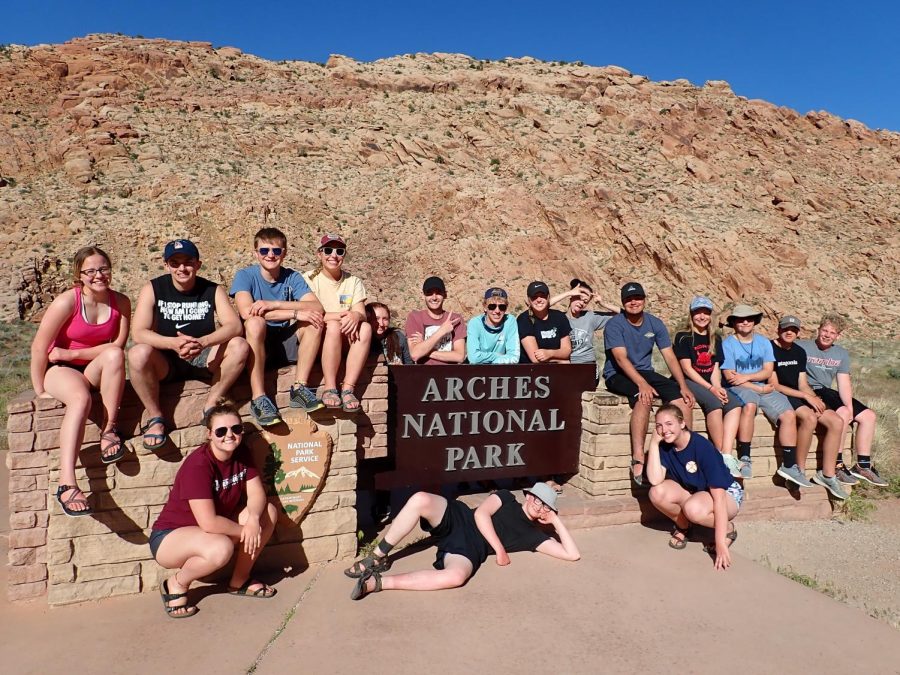 Tanner Thompson and Anna Ebersole, Guest Writers,
May 3, 2019
Seventeen adventurous Spartans went to Arches National Park near Moab, Utah and had one of the best weeks of their young lives.
    "It was unforgettable. Seriously, it was something I will never forget," said senior Alexis Prekop.  The trip was conducted by four Doherty teachers, Mr. Ottmer, Mr. Badeau, Mr. Galvan, and Mr. Cipiti, who brought along his daughter in 7th grade. During the week, students hiked, rafted, and swam in rapids in the Colorado River. Since they had limited cell service, they could focus on learning about the area and learning new skills. Throughout the week, the 16 students learned geology, rafting, survival tips, and safety precautions.
At one point during the week they saw a shooting star, which was bright green and yellow, with one of the leaders saying, "Did you see that? That was fricken awesome!"
    The trip costs $450 per student and the first 16 to sign up were allowed to go.
    "It's always my favorite trip – until we go on the next trip!" said Mr. Cipiti. See one of the teachers if you are interested in joining next year.