Mr. Kawika Kalawe Chosen as the 2019 Homecoming Recipient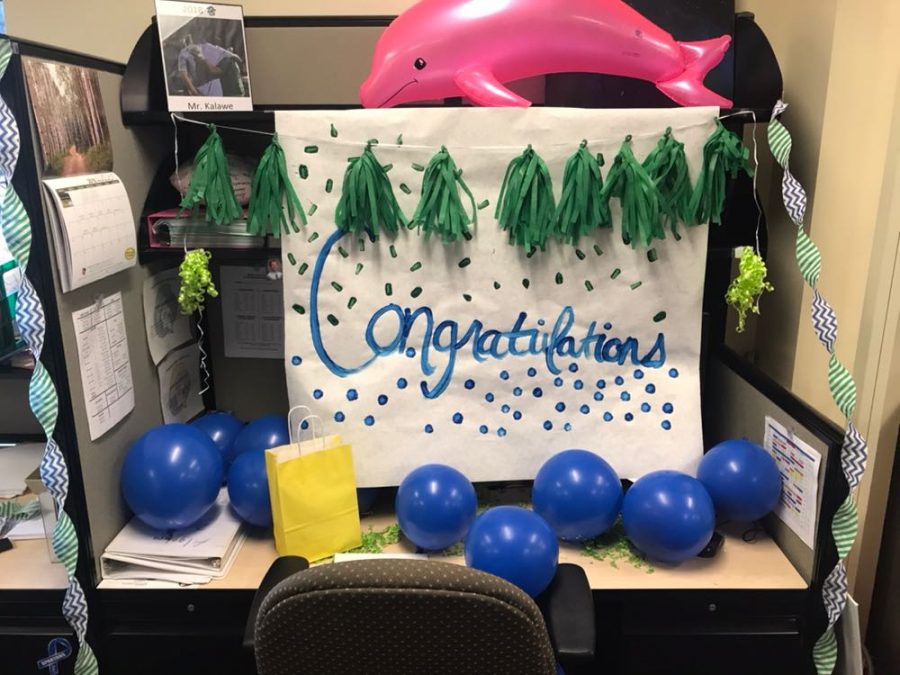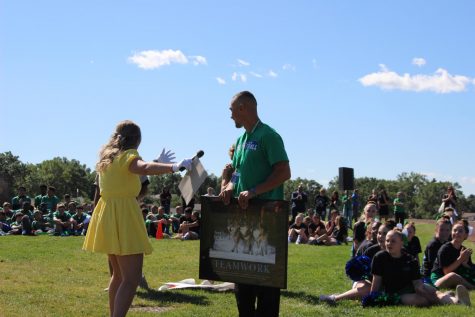 As one of the many exciting facets of Homecoming week at Doherty, every year a teacher who excels in his or her department, and goes above and beyond in helping students, is recognized as the year's Homecoming Recipient. This year, Mr. Kawika Kalawe was chosen as the 2019 Homecoming Recipient.
Mr. Kalawe, Doherty math teacher of four years, was surprised Tuesday morning with his desk in the math office decorated, accompanied by a thank you on finding out he was chosen. He said, "It is pretty humbling, honestly. When I was nominated I was definitely honored. I was just like, 'Wait what, what's going on?' Because it's not why you teach or why you do it, but I greatly appreciate the nomination. I just feel incredibly humbled." 
Kalawe also presented and announced this year's Homecoming King and Queen, Olivia Linta and Jayden Martinez, at the Homecoming game during halftime. Kalawe was also coaching football that night, through a tough game against Fairview. 
Mr. Kalawe teaches freshmen in Algebra 1, through Seniors in Algebra 2."[Making an impact] is something you hope for, but unless you have a conversation with your students you don't know what kind of impact you're making. And you hope you're making a positive one, which is what I strive for on the daily, but you never know." The decision to nominate him was nearly unanimous among Student Council members.
 Kalawe was noted at halftime as being invested in the well-being and futures of all his students. He brings this attitude of inspiring students into his classroom everyday, through Motivational Mondays, in which he plays brief videos and discusses life lessons with students. "I definitely have my moments and I know I'm not always the right teacher for a lot of students, but I guess knowing that I have made an impact this early in my teaching career validates every reason why I wanted to be a teacher, and let's me know that I know for a fact now I'm doing what I'm supposed to do. At a young age, I had no idea what I wanted to do. If you would have told me when I was in high school. —or even the first time I went to college— that I was going to be a math teacher, I would've said you're crazy. But that moment that I figured out that this was what I wanted to do, and I went back to school to get my teaching license, and follow through on my student teaching. It's making it all worth it now, all the work being put into accomplish that at such a late age. I got my teaching license at 33, so I'm not the typical teacher. I didn't graduate college at 22 and all that stuff. It makes the journey all worth it of working different jobs and arriving, [knowing], "Yup, this is my career." Not my job, this is my career, which I truly enjoy," says Kalawe.
Avery Randall
Mr. Kalawe with the awarded poster.
About the Contributors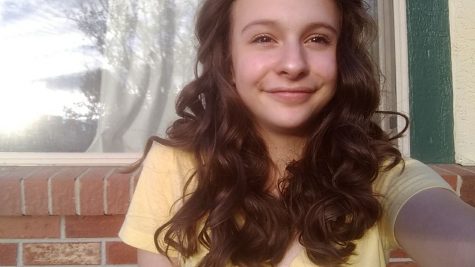 Marynn Krull, Editor-in-Chief
Hey! I'm Marynn Krull, a sophomore writer for The Spartan here at Doherty. In my free time I love to hang out with friends and binge 90's sitcoms....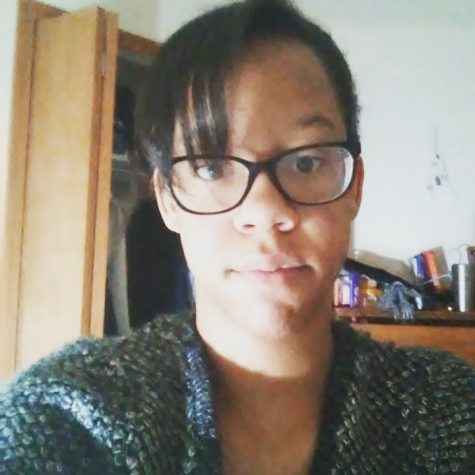 Avery Randall, Student Life Editor
Hello, I'm Avery Randall, and I am passionate about yearbook, writing, and photography. My main hobbies are playing with friends at the park, watching...