Future Business Leaders of America (FBLA) Club Highlight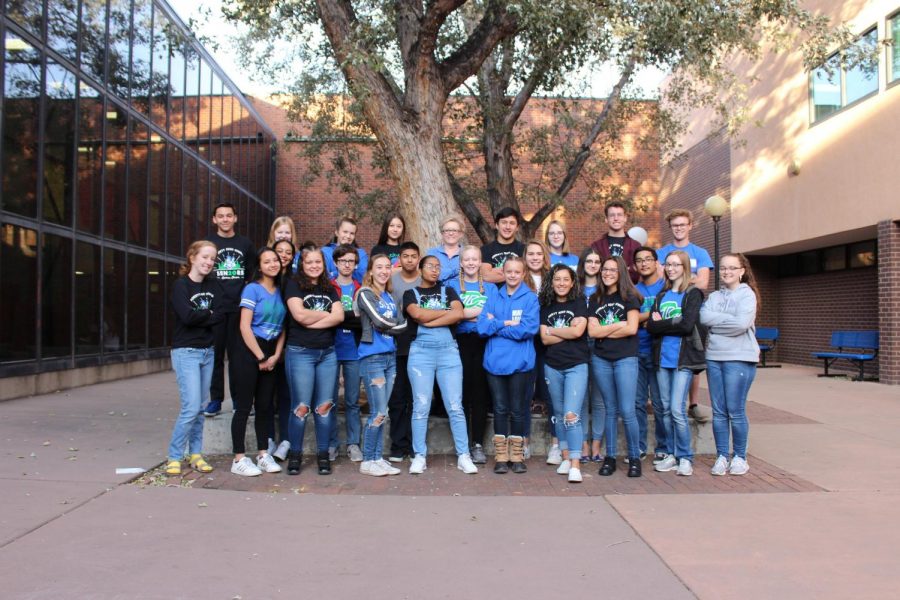 Adulting is defined by Urban Dictionary as "[carrying] out one or more of the duties and responsibilities expected of fully developed individuals (paying off that credit card debt)…Exclusively used by those who adult less than 50% of the time." The term, coined mostly by stressed and unsatisfied millennials, is often used in the context of being overwhelmed by life and unsure how to keep up. But if you're looking to be prepared and get a jump-start as an adult in the working world, look no further. Doherty High School's Future Business Leaders of America—also known as FBLA— is a student organization meant to help prepare teens to enter the adult world of careers, finance, and technology, offering practice in many different career fields.
Students in FBLA train in one of various possible areas of their choosing, including web design, coding or programming, social media campaigning, mock interview, sports entertainment, and more. The full list is displayed below the article. Students use the skills they perfect to then compete in regional, state, and national competitions. Students are also given lots of volunteering opportunities and chances to work with business professionals in the community, as well as insight on the latest industry demands.
Mrs. Charmyn Neumeyer, Business Department Chair at Doherty, teacher, and FBLA sponsor, says "If you want to start a business, work for a business in the future, or in any number of fields you can go into connected to the business world [including] accounting, finance, insurance, computer science, programming, and starting a business from scratch, FBLA can lay that foundation." FBLA offers real business operation experience, as they organize and sell Senior Shirts every year. FBLA students brainstorm a design, get design approvals, work with the t-shirt manufacturers, market, and sell T-shirts to students; all of which, are crucial steps to the commercial process. 
Colorado is divided into multiple districts, similar to those used in sports, where students compete regionally in their area of choice. Colorado currently has 22,000 FBLA members across those districts. If you place in the top 5 at the district level, you then move onto state, which is held annually in Denver. Workshops are held by professionals in FBLA subject areas for students to attend and better their platform. Keynote speakers, facilitators, and trainers are also available on similar topics. At the end of the 3-day competition, all competitors come together and the winners are announced on stage. The top 3 competitors then proceed to nationals, where they're potentially given a substantial leg-up in future business professions and college programs. 
On the advantages of competition, Mrs. Neumeyer said, "It's an awesome opportunity to network with people throughout the state of Colorado and nationwide. FBLA is one of the largest business organizations in the nation [with] about [196050] members nationwide. So when students have an opportunity to compete at the state, district, and national level, they're interacting with business professionals around the state or nation. And they then have the opportunity to present themselves to those business professionals." Doherty sent four students expense free to last year's national Competition in San Antonio, Texas. This year will be held in Salt Lake City, Utah. 
FBLA also extends to college if you find you'd like to proceed into secondary school in Professional Business Leaders, or PBL. Similarly to competing in FBLA, participating alone gives you a leg-up in the workforce world. Mrs. Neumeyer explains, "You have the opportunity to sit across from someone in an interview for a position and you have FBLA on your resume, and there's many situations where that person will say "Hey, I was also a member of FBLA, tell me about your experience." It provides that instantaneous connection and that instantaneous network of shared interests and shared background."
Jennifer Bopp, now a sophomore FBLA Officer, went to nationals her freshman year. "Making it to Nationals for my event was rather easy but I know it will get harder. As far as I know, Nationals seems stressful but when in San Antonio we did many fun things and it wasn't too hard to get around. And State and Nationals helped to get to know [more] people." 
FBLA meets Mondays at lunch in Room 113 with Mrs. Neumeyer. She says "Students are welcome to join us at any time they would be interested in coming, checking us out, and meeting with us. We're a very friendly group, we're a very social group, and it's a great way  to get involved in your community and in the business community and serve it as well." Jennifer confirms the welcoming community, saying "It's a good community full of life and we're always looking for new members.[You] should keep your mind open and FBLA isn't as hard as [you] think. I was never planning on joining but [Mrs. Neumeyer] bugged me about it and I went to a meeting and figured out it was fun." 
FBLA Competitive Events List (2019-2020)
3-D Animation
Broadcast Journalism
Business Ethics (FBLA)
Business Financial Plan
Coding & Programming
Computer Game & Simulation Programming
Digital Video Production 
E-Business
Emerging Business Issues (FBLA)
Graphic Design
Introduction to Business Presentation
Mobile Application Development (FBLA)
Public Service Announcement
Publication Design
Social Media Campaign
Website Design (FBLA)
About the Contributor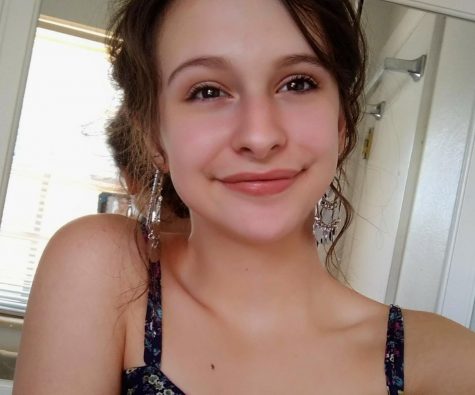 Marynn Krull, Editor-in-Chief
Hey! I'm Marynn Krull, Editor-in-Chief and writer for The Spartan here at Doherty. I'll be a Junior this year. In my free time, I love to hang out with...