Doherty Students Return to Home Gym
What You Missed At This Year's Winter Sports Assembly
Photos by TheSpartan.org reporters
Hang on for a minute...we're trying to find some more stories you might like.
Friday December 13th, 2019, the students of Doherty High School were welcomed back into their home gym after a 15 month repair process for the annual Winter Sports assembly. The student body donned matching "Spartan Strong" t-shirts to commemorate the occasion and promote unity among staff and students.
The assembly was time travel themed, led by Noah Elliott, Secretary of Assemblies, and Juan Cardona, Secretary of Morale. The two portrayed a history professor and a Spartan warrior. They talked through the "history of Sparta," from ancient times, when the Harvest was cultivated in 1998, and finally to current times as Doherty recovered from the weather incidents of previous years.
As the student body was teleported back to ancient Rome, the winter sports teams walked out in laurel wreaths, led by the toga-cladden freshmen council members: Chay Neumeyer, Shawn Avery, Tayva Phillips, Erich Wayne Salario, and Landen Raulie. Winter Sports this year include Wrestling, Swim, Basketball, and Hockey. The teams each chose a representative to play for their team in the Granny-Style Shoot Around match against the Life Skills kids. In the minute each team had, one point was scored by the sports teams and Life Skills scored upwards of 20 points, taking the win with a large lead. The student body went wild for the Life Skill kids, screaming and cheering on their classmates.
The student body was then transported to Harvest of Love's creation in 1998 at the Social Studies office. Elliott described how Mr. Vigil turned collecting a few cans into the thousands of dollars and hundreds of pounds of food Doherty High School now raises for Care and Share. The senior student council members, Michael Kirkpatrick, Ashlynn Von Ackermann, Noah Drummond, Leighton Eckrich, Lauren Pepin, Jordan Debusk, Devon Gonzales, and Aaron Southard, then wheeled out the grocery carts used to collect food this year with numbers revealing Doherty's total earnings from this year. The carts also contained the highly coveted Harvest of Love Classroom Trophy and a plaque dedicated to a key contributor. Shannon Brice, Doherty Alumni and acting Chief Operating Officer at Care and Share, announced the top 10 earning classrooms this year. Mrs. Brewer's class, who has won the trophy in the past few years in a row, was awarded first place. Mr. Smits was awarded the plaque because of his 3rd period class' dedication to earning money and food for Harvest. 
Elliott then teleported the student body back to present times. He touched on how Doherty overcame the past few year's challenges, including the fire in 2017, the flood and mercury vapors in 2018, the broken glass earlier in 2019, and fumes in the library earlier this school year. 
When asked about  the purpose of the assembly, Doherty High School principal Kevin Gardner said, "It's resilience, it's adaptability, and it's agility. It's what's on those shirts that everyone's getting: it's Spartan Strong. Our kids are tougher, we just adapt and we keep going. We're Spartan Strong; that's the theme of the assembly."
Sprinkled throughout the assembly were performances by Doherty's Performing Arts groups and teams. Cheer 
Cheer performing their state-competition routine.performed their State Competition piece and Poms performed a hip-hop dance routine. All the Doherty choirs also sang the National Anthem, during which NJROTC members presented the colors. Doherty Pep Band performed along with the cheers from the sidelines.
Throughout the assembly, Cardona led the student body in cheers, including "Do It," "Party," "Brrr," "Blue and Green," "Super Fly," and Doherty's fight song. The assembly was the freshmen's first real opportunity to learn the cheers and experience Doherty's infamous school spirit.
Mr. Gardner said, "I think what people don't realize is the important role that a gym plays, and that it's a community center. It's the only place in a school where you can put 2,000 people, all being in the same room at the same time, and have them experience the same thing…and it's hugely important. This freshman class has never experienced that. Our sophomores did during the Link Crew [assembly]… and Homecoming, and that's the last assembly [they've] had since." 
Asked about her experience at the assembly, sophomore and transfer to Doherty, Zoë Roberts said, "The assembly was really fun! It got everyone involved and was super fly." Another sophomore, Evan Cleghorn said, "I feel like the assembly was a tad bit messy—probably because it was the first one [we've had] in over 15 months— but overall, it was still really well-put together and ran."
About the Contributors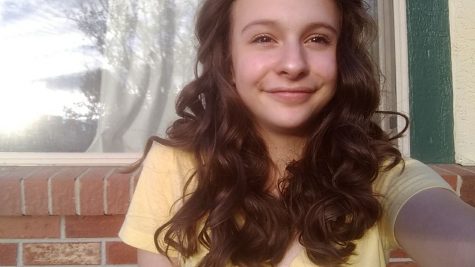 Marynn Krull, Editor-in-Chief
Hey! I'm Marynn Krull, a sophomore writer for The Spartan here at Doherty. In my free time I love to hang out with friends and binge 90's sitcoms....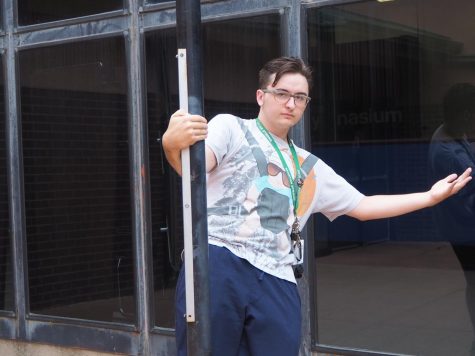 Brien Lemon, Photo and Design Specialist
Hi, I'm Brien! I'm co-leader of Photo and Design for DHS Newspaper. While photography is my passion in life, I love my dogs and working on my 1962...