"Whose Line Is It?"
This Year's Theater Improv Show
Looking for a laugh and something to do after school this week? Look no further, Doherty High School's Theater Department has you covered. This upcoming Wednesday March 4th, theater will be hosting our second annual "Whose Line Is It?" night. The show consists of a few different improv-style acting games, performed by volunteer student council and theater members. The direction of the games and the show will depend on audience suggestions, ranging from the persona each actor will take on, to the setting and situation of a game. Some of the games included will be Coffee Shop, The Dating Game, and Party Quirks. The event costs $3 for students and $5 for adults.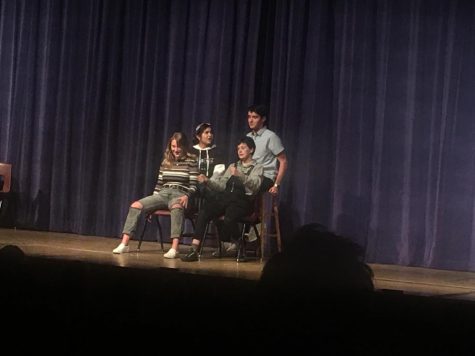 Performing this year, will be student council members Brianna Murschel, Jordan DeBusk, Leighton Eckrich, Noah Elliott, Aaron Southard, Josiah Pacheco, Devon Gonzales, and Ashlynn Ackermann, as well as theater members Evan Mullens, Kiera Riley, Ezra Stepanek, Cole Russell, Finn Greggor, and Laura Fajardo. Hosting the night, will be Chloe Cardozo—Senior Council Representative and director of the One Act, "The Seussification of Romeo and Juliet"—and Keira Riley—a senior theater actor and director of the One Act "Face First."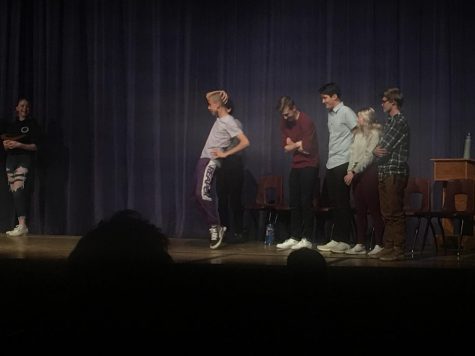 Performer in this year's show, Ezra Stepanek, says "Everybody should come see "Whose Line!" It's super fun, everyone will enjoy it; there's all kinds of improv games and the audience gets to participate. I laugh so much during rehearsal watching my peers and participating myself. I'm really excited for the show!"
All proceeds of the show will go toward bettering the theater department at Doherty.