Returning to In-Person Learning is a Dangerous Mistake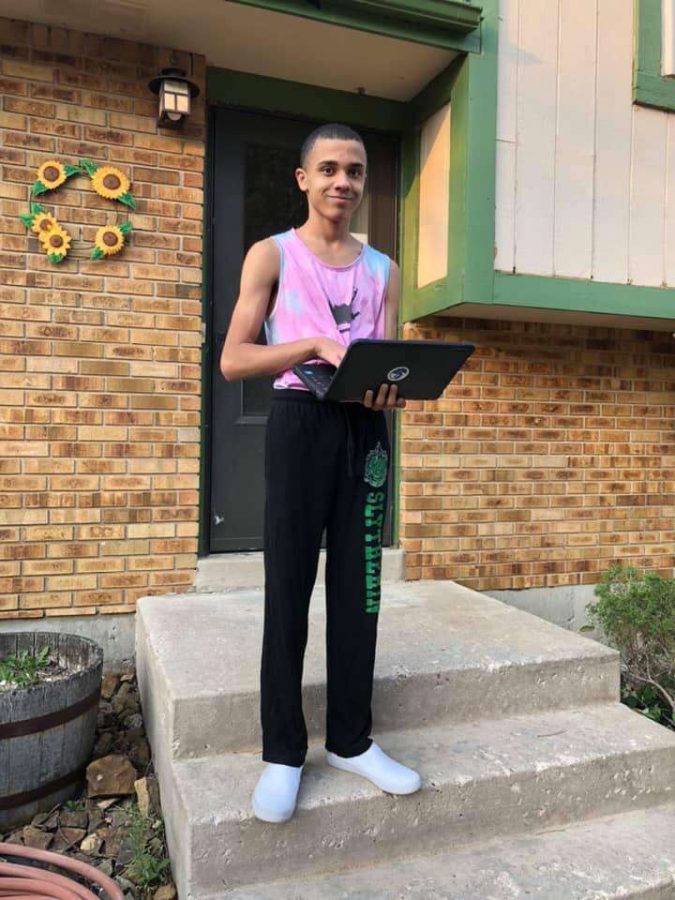 For students across the country, March 13th was our last day of high school as we knew it. Over time, what we rejoiced as a two-week Spring Break quickly became an early summer, and later became a quarantine we'd never forget. As Colorado begins to reap the benefits of the mask-mandate and a collective effort to social-distance, businesses have safely reopened and we creep toward the way life once was. On August 24th, District 11 and Doherty High School rang in the new-year virtually. As cases rose and fell, the board discussed whether and when to allow students back into schools, and on September 4th, D11 announced that students were intended to resume learning in person. However, amid vastly changing conditions in Colorado and within Doherty, as well as given the high possibility of spreading the virus and endangering community members, it's not safe for D11 to resume in-person learning.
First and foremost, a majority of the schools in Colorado that have reopened have already had to close or quarantine. As of September 21st, a total of 20 high schools, 11 middle schools, and 22 elementary schools have had to close and/or quarantine due to positive cases. Multiple schools have had positive cases spread on multiple occasions. Franklin Elementary School in Pueblo had new cases on September 10th, 11th, and 20th. The cases resulted in the quarantining of 186 staff members and students. Many other schools have seen just as many—if not, more—people quarantined. Fort Lupton High School saw 480 people quarantined in total after one day of exposure on August 29th. 
Doherty has already had to quarantine 28 teachers and one student because someone came into the building with a presumptive positive case. We're lucky we managed to catch it when it was primarily just staff in the building. But we might not be so quick to prevent the spread when hundreds of students are back in the building too.
If we end up having to quarantine hundreds of people, like other schools that have reopened have, we'll have no one to cover in-person classes and resume regular instruction. If we lose too many teachers, the purpose of returning to in-person learning will become obsolete, as teachers won't be able to support students and teach classes. 
Furthermore, an outbreak at Doherty likely won't be contained to Doherty's population. Many students have siblings or parents at other D11 schools. The snowball effect resulting from one positive case at a single school could cause multiple schools throughout the district to be incapacitated. Given we'll only be back a few weeks before we see our first batches of positive cases and quarantines, is it really worth upsetting the system that's currently functional to attempt a risky and uncoordinated return to in-person learning?
"With the district's decision to reopen schools, I feel like it was rushed…I am honestly concerned about contracting/transmitting the virus because of what I've seen on the news and because I have grandparents with health conditions," said Doherty High School senior, Anevay Jackson.
The decision to return to school, as well as the likelihood of it actually happening has been uncertain since before this school year began. Initially, the plan was to begin the year under the hybrid model. However, on August 5th, the decision was revoked and school was set to be online until mid-October. Then, just a week later on September 4th, D11 sent out an email announcing that we'd return to in-person learning on September 28th. And yet again, just a week before the intended start, the presumptive positive pushed the start date back to October 6th.
If we manage to make it to learning in-person, the odds of it lasting long enough to be worthwhile are slim-to-none. The continual delay due to changing conditions shows that it's still too soon to safely return. If we jump the gun at the first indication of safety, we risk endangering people throughout the community and jeopardize our ability to return when it's safer later on. 
"I am very concerned about contracting/transmitting the virus. As someone with a job in customer service, I would be putting myself and others at more risk by going back at this stage," said Cole Russell, another student opting not to come back.
In a statement released on September 25th regarding the delay of in-person learning, Mr. Kevin Gardner, principal of Doherty High School said, "We will make decisions that are in the best interest of student, staff, and community safety. As a school community, over 70% of our families want in-person learning. It is my personal and professional belief that students learn best in-person, but safety issues must remain at the forefront."
Though not all students feel D11s decision to reopen was made with student safety in mind. "Risking the wellbeing of your students prematurely just to keep numbers up is horrible…Moving off days to Monday was another horrible decision because now there will be less time to efficiently clean the building between the A and B groups of students. I feel like most—if not, all—of people's concerns have been ignored in favor of going back early…The Return-to-Learn plan is an idiotic, dangerous, and unnecessary option that will only make the issue worse in the long run. Endangering the lives of students for the district's monetary gain should be frowned upon in every aspect" wrote Russell.
Like many students, I miss seeing my friends every day, interacting with teachers in-person, and going to school events. However, like many students and staff members, I also have an immunocompromised family member. Given how likely it is that Doherty High School will be exposed to COVID-19, it's undoubtedly possible that there could be deaths within the Doherty community. 
In Colorado alone, COVID-19 cases in adults ages 30-69 make up approximately 23% of deaths. Although children themselves have a considerably lower likelihood of displaying symptoms and dying of the virus, they're much more likely than adults to spread it. 
Researchers in South Korea conducted a study on children presenting COVID-19 symptoms, over 91 kids from 22 different facilities. They found that 42% of children were asymptomatic at the time of diagnosis, and 47% were presymptomatic at the time of diagnosis (meaning they didn't display symptoms within the typical timeframe, but will eventually). The researchers hypothesized that if it were not for South Korea's rigorous contact-tracing and testing procedures, 93% of cases would've been missed entirely. No matter how thorough our health screenings and temperature checks are, we're bound to miss cases and further the spread. 
Moreover, a study published in the Journal of Pediatrics found that children carry higher volumes of the virus, and therefore have a higher rate of transmission than adults do. The study looked at 192 children who were either COVID-19 positive or were symptomatic of a rare complication linked with COVID. Dr. Yael Lonker, the lead author of the study, said, "You think of a hospital, and of all of the precautions taken to treat severely ill adults, but the viral loads of these hospitalized patients are significantly lower than a 'healthy child' who is walking around with a high SARS-CoV-2 viral load."
Therefore, if students are less likely to display symptoms, less likely to be diagnosed before symptoms appear, and are more likely to transmit the virus, the spread to teachers and other adult family members will be considerably higher if students return to schools. Allowing students to return to schools is only endangering teachers and the students' own family members. Which begs the question; at what point does the real potential of losing lives become collateral damage in a plan that's unnecessary and likely temporary?
"I would like in person because it makes [school] slightly easier, but if I need to stay online to be safe, then so be it," asserted Jackson. 
Resilience is one thing we've all had to develop during the trials and tribulations brought about by COVID-19. From adapting to ever-changing CDC guidelines and government restrictions to navigating school and work as we go screen-to-screen, we've all had to get comfortable with uncertainty. After a summer of complete social isolation, I whole-heartedly understand just how badly we all want to return to a sense of normalcy. However, the benefits of returning to school do not outweigh the probable and proven risks involved. 
I recognize the unpredictability in proposing that we wait to reopen schools until cases stop rising, until a vaccine is made, or until we've ensured every imaginable precaution is taken. There's no good way to know for sure how long any of those things may take. That said, it's even more crucial that we are proactive in preventing the spread and don't compromise because conditions are better than they once were. However, given the plan is in motion and the D11 School Board has officially decided, I urge students planning on returning to practice social distancing and proper mask-wearing precaution, to protect ourselves, our teachers, and our loved ones. The best thing we can do to keep one another safe is to stay informed and act accordingly, putting the safety of others above our own comfort.
About the Writer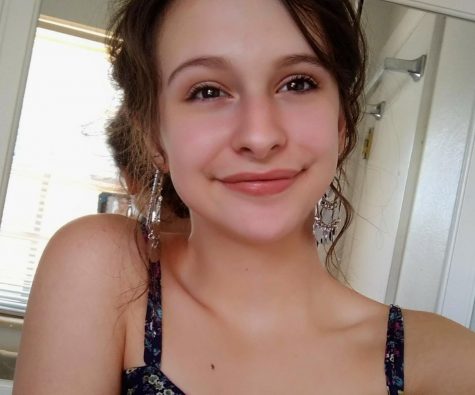 Marynn Krull, Editor-in-Chief
Hey! I'm Marynn Krull, editor-in-chief and writer for The Spartan here at Doherty. I'll be a junior this year. In my free time, I love to hang out with...