Doherty Students Get Political in the 2020 Mock Election
For generations, young people ages 18-24 have statistically voted less in elections than all other age groups. While experts attribute this deficit to wavering political climates, many predict the 2020 election and elections moving forward may see an increase in young voter turnout. Doherty High School's Mock Election is meant to contribute to the incoming population of engaged voters.
On October 27th and 28th, Doherty High School students took part in a virtual mock election hosted by the National Youth Leadership Initiative. Voting was open to all social studies classes for the first 30 minutes of each period. This will be the 5th mock election Doherty has participated in since 2004.
On voting in the future, junior student Ava Neuharth, said "I definitely plan to vote when I turn 18!… This is the time to start learning about the voting process, different issues, and parties because, in just a few short years, we'll be able to vote and we need to be educated so we don't make on-the-fly decisions that could ultimately affect thousands."
At Doherty, taking a government class as a junior is a graduation requirement. This year, each of the government classes went over the ballot and discussed the issues. Mr. Duensing and Mr. Conde's AP U.S. Government classes researched and debated the propositions and amendments in preparation for the mock election.
"I heard about the issues on this year's ballot from my [government] class," confirmed junior student, Pedro Alcala.
This year's mock ballot included Proposition 113, Proposition 116, Proposition EE, and Amendment 76. The mock ballot also included presidential, senate, and representative candidates.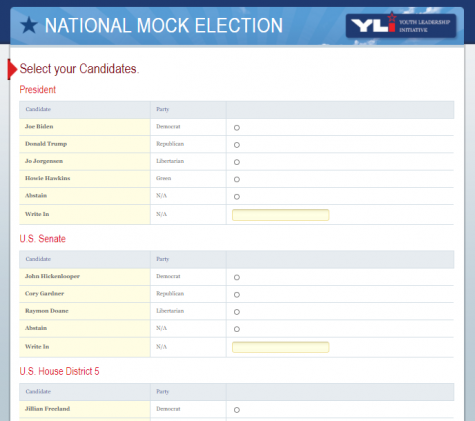 In a statement on their website, The National Youth Leadership Initiative reports, "Research shows that quality civics education programs are essential to creating lifelong citizenship and [Youth Leadership Initiative] programs empower students to take responsibility for our democracy."
Statistically, young people have the lowest voter turnout during elections; less than half of eligible voters aged 18-29 voted in the 2016 election. However, a poll conducted by the Institute of Politics at Harvard Kennedy School found those numbers may be on the rise. Out of about 2,000 respondents, the poll found that 63% of voters ages 18-24 will "definitely be voting" in the 2020 election.
"I think everyone has a right to their opinion, so [I] feel like the people who [discourage young voters] are just scared of a voice opposing theirs," Alcala said.
Neuharth is one of those future voters eager to get involved, saying, "Right now we can do so much more than we think. We can raise awareness, sign petitions, and make sure our friends and family who can [do] vote. We can use our voices to make sure others know that voting is one of the most important things we can do, and even educate others on issues if we know enough about them."
"Students can become more prepared to be an educated electorate through being grounded in knowing what values you hold dear. By taking stock in your own values you are better able to decide on local issues as well as decide who best shares your values when deciding who to vote for at various levels of government," said Robert Duensing, one of the government teachers at Doherty High School.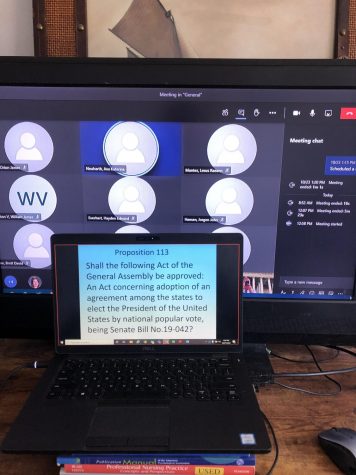 In 2016, 3 million students voted nationwide in the mock election— just over 2,000 of which coming from Doherty. That year, Donald Trump won Doherty's election by 37.91% of student votes to Hillary Clinton's 33.03%. In previous years, Doherty's mock-elected candidates have coincided with the results of national elections; students elected George Bush in 2004, Barack Obama in 2008, and Obama again in 2012.
On the importance of voting, Duensing quotes James Madison: "Knowledge will forever govern ignorance, and a people who mean to be their own governors must arm themselves with the power which knowledge gives."
Duensing explained, "Civic virtue, a grounding principle on which our founding fathers modeled, is an ideal each generation re-discovers in their selfless pursuit of maintaining the delicate social contract in which we all live…This mock election is just one way to prepare for life as a civically-minded citizen."
About the Contributor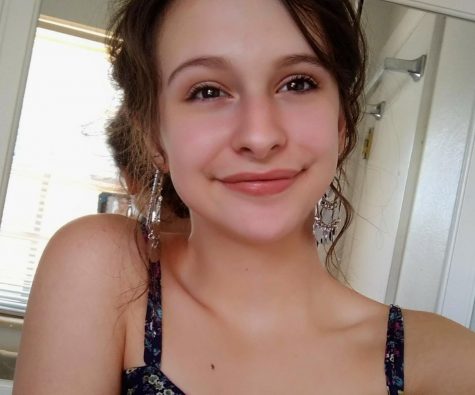 Marynn Krull, Editor-in-Chief
Hey! I'm Marynn Krull, editor-in-chief and writer for The Spartan here at Doherty. I'll be a junior this year. In my free time, I love to hang out with...