Doherty High School Undergoes 30-Day Mask Mandate
On Labor Day, District 11 families received email notification that masks would be required in all district facilities for the next 30 days. The threshold for mask mandates, set by El Paso County Health, states that there cannot be more than 250 positive COVID-19 cases per 100,000 in the county. Masks may only be removed by students and staff when eating or drinking, while outside, during a designated mask break, while alone in an office or classroom, or during speech and reading instruction.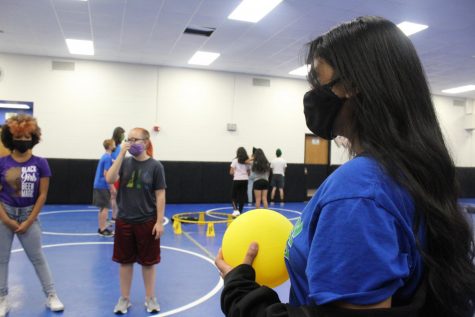 According to the district data tracker, as of September 7, there have been a total of 227 confirmed cases in District 11. One hundred eighty of those cases allowed students to return to school after being in quarantine for 14 days, according to the CDC. The most active cases were in elementary and middle schools, with 17 and 20 cases respectively. High schools had the lowest number, with only eight confirmed positive cases. At Doherty High School, there were only five confirmed cases, four of which were eligible to return after quarantining, with one case that is still active.
On September 6th, Colorado saw 3,578 new cases. As of September 7th, El Paso County has an average of 325 cases per day and roughly 45 cases per 100,000. In the past 14 days, Colorado has seen a 39% increase in COVID cases. 
At the August 25th District 11 school board meeting, parents took the podium to voice their concerns about the idea of an impending mask mandate. Anna Mitchell, a grandmother of two first-year District 11 students, believes that masks are "not [a student's] responsibility" and requiring such a mandate is, to her, considered "child abuse."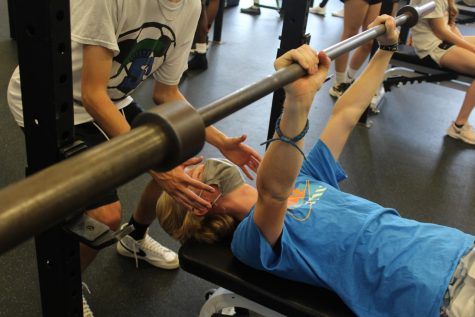 A second speaker, Steve Stepp, said that masks "are ineffective against the virus according to the science." Stepp also mentioned the risks that come with wearing a mask, citing "[restricted] airflow, contribution to poor concentration and focus, as well as posing their own unique health risks." Because of the head nods and applause, most of the parents in attendance seemed to agree with what much of the two speakers had to say.
Many contend that masks are a very important part of stopping the spread of COVID-19. According to the CDC, COVID-19 spreads through respiratory droplets that steam during person-to-person contact; masks create a barrier against these respiratory droplets so they don't get in the respiratory system.
According to the CDC, a mask is still not a substitute for social distancing and it is recommended to stay six feet away from people who do not live in your household. "A mask is most effective when everyone wears one," states the CDC. The CDC has found that some people don't show any symptoms, making them asymptomatic. 
Assistant Principal Hillary Hienton explained, ''It is the D11 goal to keep our schools open and kids in school. Masks can help with that goal.'' To the students, Mrs. Heinton  recommends  "doing your best to stay healthy, [not coming] to school if you are sick, wearing a mask, and doing some research to determine if getting the vaccine is the right thing for you."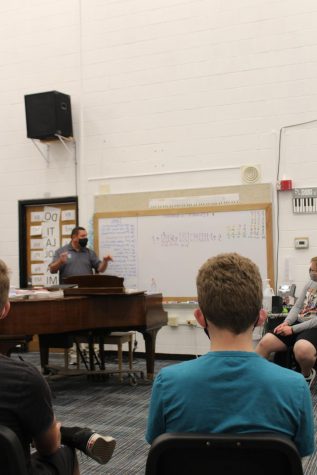 Doherty freshman Azarius Moore thinks that wearing the mask is okay and it does not really bother him. Azarius Moore also says that people need to stop getting so close together.
Freshman Stephanie Taylor said she doesn't like the mask. She said, "If you are sick, either go home or just stay home, so the other students and staff do not have to suffer because you would not go home."