Science Olympiad Looking for New Members
"I love nerds!" says Doherty High School science teacher Amy Robinette, "For real, I do." Robinette, alongside colleague Dr. Scott Hebrink, sponsors Science Olympiad at Doherty High School. Founded in 1984, Science Olympiad boasts 41 different STEM events across 10 different categories, shown below. Events include Anatomy and Physiology, Tower Building, Rocks and Minerals, Forensics, and much more. Club meetings take place Tuesdays at lunch in Room 250.
The highlights of joining, Robinette says, are "activities letters, it looks really good on a resume, my cookies, and working with awesome people!" For those who love science, have a niche interest, or just want to give it a try—even if they are not sure science is their thing—Science Olympiad is the club for them.
"We are a fun team that enjoys jumping into new things without the fear of failing. I've seen kids just go to an open event with no preparation and come back with a giant smile on their face knowing they bombed the event. It's an opportunity to fail without major consequences. We laugh and commiserate together and do it again and again. I truly wish I had done Science Olympiad when I was in high school," Robinette explained.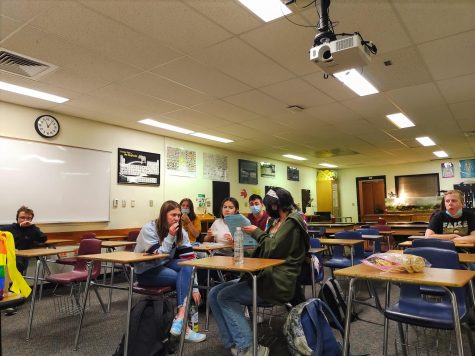 At tournaments, club members participate in three main event categories: Study, Build, and Lab Events. During Build events, competitors assemble and engineer their own machine or tool throughout the year, and bring it to demo on competition day. Lab events, however, provide supplies and tools on the competition day for competitors to build with or conduct a live experiment. In Study events, competitors research a subject over the course of the year and test their knowledge on the competition day. Last year, 5,000 teams around the country participated in 375 tournaments, according to Science Olympiad.
The Southern Colorado regional competition takes place on February 26 at Colorado State University in Pueblo. There, club members compete against 20-30 different teams from around the state in 23 events throughout the day.
"The reason I love Science Olympiad is because of all the categories students can choose from. They can learn as much or as little as they want, [it's] up to them," Dr. Hebrink, club sponsor of three years, said, "No pressure. Just enjoy learning what you want."
Leave a Comment
About the Contributor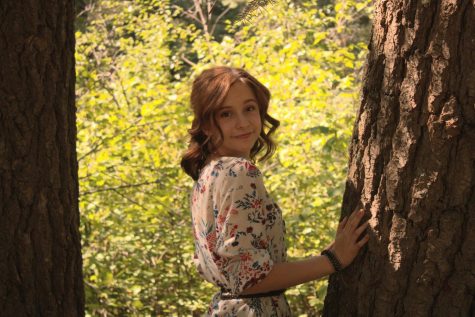 Marynn Krull, Editor-in-Chief
Hey! I'm Marynn Krull, editor-in-chief and writer for The Spartan here at Doherty. I'm a senior this year. I love to hang out with friends and binge...