Youth Truth Survey Highlights the Pandemic's Effects on the Community
During the 2020-21 school year, in the midst of remote learning in the pandemic, Doherty High School students took the Youth Truth school survey for the first time. A year later and back to learning in person, students took the survey again, and the results offer insight into attitudes about the Doherty High School community.
"I feel the community has changed a lot," said Doherty High School junior, Emma Franklin, "It is very self-involved and selfish in a way that there's not very much positivity being spread." The class of 2023 had ¾ of their freshman year pre-COVID lockdowns and has spent the remainder of their high school careers during COVID-19 conditions.
In November of 2020, just 9% of students said they "Strongly Agree" that they felt like a part of the Doherty High School community. Over half (.56) did not identify as feeling like a part of the community. In October 2021, just 2% more students felt like a part of the community.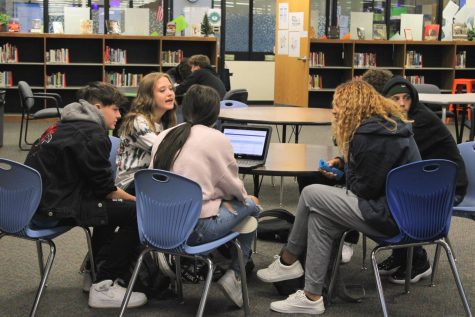 "Being a Spartan means being a member of Doherty's school community, but I think it's lost its meaning," explained Franklin.
No data was collected prior to the pandemic, so it's unclear whether remote learning and the distance imposed by COVID-19 is a cause in the sense of disconnect. However, senior Rocky Nguyen recalls feeling very included as a freshman: "As a freshman, I felt very welcome. There were many people who took me under their wing." Today, Nguyen is the student-elected Morale, in charge of donning the Spartan costume and leading cheers during school events.
Grade level and the amount of time students spent at Doherty may play a role in feelings of inclusion: of those who indicated they were seniors, 42% indicated that they felt like a part of the Doherty community. However, among those who indicated they were sophomores, 60% indicated not feeling like a part of the community. The class of 2024 spent their entire freshman year between hybrid and remote learning, whereas the current seniors spent nearly their first two years of high school in person.
"I feel like I really became [part of the community] when I was a sophomore and I was asked to do more with the school," Nguyen said. He has participated in various clubs and groups throughout high school, from JROTC and Band to Student Council and Environmental Club.
"I became a part of the community when I started putting myself out there, showing up to events, and talking to new people," said junior, Anika Barr. Barr participates in Speech and Debate, Theater, Link Crew, and more.
Just 37% of students said that they participate in activities, groups, or clubs to help make Doherty a better place.
Though, making friends doesn't seem to be the issue; 58% of students indicated that they felt most students at Doherty are friendly to them. Over one in four students indicated that the relationships are what they like most about Doherty. However over one in four students also indicated that there were other areas for improvement at Doherty.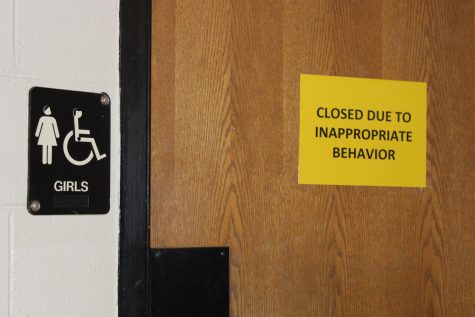 "Relationships between students and administration could be better at Doherty," Barr said when asked about what could improve the community. Just 38% of students said they felt comfortable speaking up about school issues with adults at Doherty. Just 47% of students feel as though they have seen adults at Doherty listen to the voices and ideas of youth when making decisions.
"An ideal community, to me, would look like everyone is welcome and talked to in a positive way, [where] you can calk to classmates and teachers without being judged," said Franklin.
"I think the community changed due to COVID. It affected not only students but staff as well. Everyone wants everything to go back to the way it was, but it will take time," said Nyguen.
"What works is school spirit," Franklin explained, "Doherty used to have school pride, but I don't feel we have much anymore. [It's] important because it brings everyone together in a positive atmosphere."
At the beginning of this school year, Doherty High School Principal Lana Flenniken told The Spartan that one of her priorities was rebuilding "We Before Me" attitudes and instilling Spartan spirit in the underclassman. With half of Doherty High School's first full year back in person left, there may still be time to make good on her mission.
Assistant Principal Hillary Heinton is reviewing data with a group of teachers to make recommendations to staff for change.