Spartan Reporter Visits Colorado School for the Deaf and Blind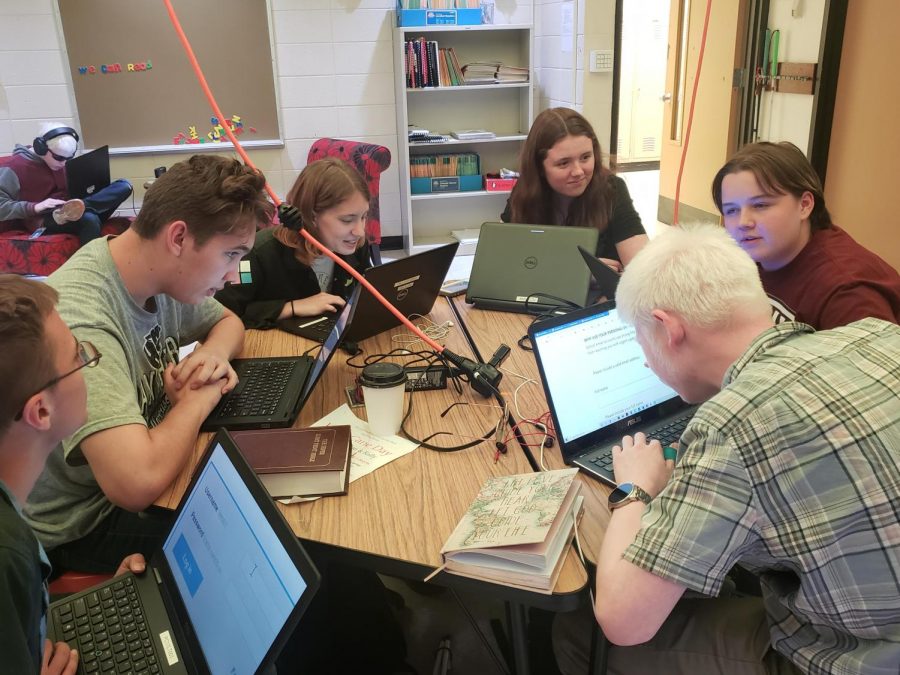 When students come to school, they normally have a basic understanding of the learning process of the day. We sit at our desks, pull out our books and, well, learn. However, when we put visual and hearing impairments in the mix, it gets a little complicated. When society hears about the blind or visually impaired, many assume that they are not capable of doing much. Because they are blind and deaf, society babies and ignores them.
"They seem to be kept away from society," said senior Alex Carmona.
We interviewed students of Doherty about the issue. All of the interviewees agreed the visually and hearing impaired community are just as capable as us. However, when we asked how students imagined the process of learning they supposed the students used auditory and kinesthetic learning.
"They would be using other senses," said senior Valerie Cardova.
TheSpartan reporter Jessica Franklin had the incredible opportunity to shadow students that attended The Colorado School for the Deaf and Blind, proving to Doherty that even though students may need some accommodations to help them be successful, they are still just like everyone else. Here is a little insight on Jessica's day.
The Colorado School for the Deaf and Blind (CSDB) was originally founded "The Colorado Institute for the Education of Mutes" by Jonathan R. Kennedy in 1874. In 1893, the school was renamed the Colorado School for the Deaf and the Blind. Seven hundred students are currently enrolled in the K12 system. CSDB is a state-funded school within the Colorado Department of Education. Today, the school enrolls 250 residential and day students, plus more than 300 children in its infant and toddler program.
For so long, I had wanted to experience a day in the life with a student from CSDB, and I finally got that amazing opportunity. During that day, I got to see so many cool things like big digital clocks, huge globes in history class that students could feel and touch in order to get a better understanding of the history lesson, dimmed lighting that could change colors in order to reduce eye strains. Something that really caught my eye during this experience was the accommodations that were offered at CSDB. Things as mentioned a second ago, dimmed lighting to make learning less stressful and not having to worry about possible eye damage or eye strains. Plus, the lighting being dimmed created a pretty relaxing environment, and I won't lie, I was a little jealous that they got such a relaxing setting while other schools like Doherty don't.
Then the school had these things called Mimio boards (Or touchscreen tv). Mimio boards are super beneficial for the school because students are able to get up close and interact with whatever is being shown on that Television. Another cool accommodation that CSDB had included the school bell not being a legit bell sound. Instead, when a class period would start or end, a soft speaking voice came over the intercom and would say something such as, "1st period has ended. 2nd period will start in 5 minutes." and "2nd period is starting." This alternate "Bell" is in place to avoid kids from being startled. Now here is a crazy fact about CSDB for you, on the blind side of the school, There are never more than 12 students in a classroom. In all of the classrooms I went into, there were no more than 7 students in there at a time. That is pretty crazy to see because at Doherty, there are typically 28 or more students in one classroom. That is more than the students that attend the Blind side of CSDB. Throughout the day, I shadowed a few different people, but the person I spent most of my time shadowing is a student that has attended CSDB since Elementary school, Jack Lambert.
I got the chance to ask him a few questions that sparked my curiosity. I asked Jack, "What would you say if someone were to come up to you and say, "You're not capable of doing anything, and you're different from us." and he couldn't have had a better response. "I would say, you're right, we aren't the same. We learn differently than others, but we are still just as capable of doing things as anyone else." and that my friends, is so true. Jack is not the only one who thinks that they are misunderstood, and not capable of being successful or just going about their day to day life. Hailey Gaurdano, a junior that also attends CSDB gave me more of an insight on her thoughts.
"Society misunderstands more than they think. We are just as capable as they are, and in some cases even more so. The challenges we face every day would cause normal people to crack under the pressure. Losing sight with old age? We never had it to begin with. Can't stand not being able to walk probably? Some of us never learn to. The way society treats us is that we always need help, we will never be great." The sad thing is, we do misunderstand the Blind and Visually impaired. A lot of society looks at them as people who are not able to do anything. We are quick to make assumptions and hesitate to be open minded and educated.
Kodi Lee, an entertainer, who won 2019 America's Got Talent is a singer and pianist who graced the stage of AGT bringing the audience and the judges to their feet during his rendition of Donny Hathaway's "A Song for You." Inspired by the performance judge, Gabrielle Union, granted Kodi the golden buzzer. Unlike many singing contestants on AGT, Kodi is an autistic and blind entertainer who embraces his struggles through his remarkable performances.
"Kodi shows me it doesn't matter what I'm going through, you still can do what you enjoy," said senior Jourdan Quesenbury.
"Your assumptions are your windows on the world. Scrub them off every once in a while, or the light won't come in," says Isaac Asimov. Sometimes we tend to get so caught up in our own assumptions of the Visually impaired or Blind, that we do not realize who they really are. They may not be able to see well or even at all, but they are just as capable of those who have 20/20 vision. Continue expanding your knowledge on communities such as the blind and visually impaired that need your recognition to end labels and grow.
About the Contributors
Jessica Franklin, TheSpartan Staff
The name Jessica is one of the most popular names out there. There's the fun Jessica, the quirky Jessica, the quiet Jessica, the way too loud Jessica....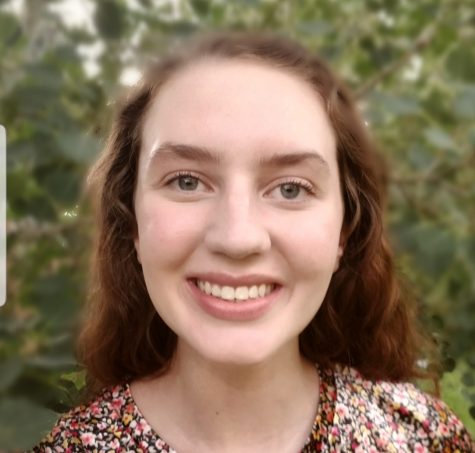 Mia Cliff, Opinions Editor
Hello! I'm Mia and I am proudly a part of the DHS newspaper. I have recently taken an interest in
the many factors of journalism and the people who create...