Farewell Ms. Barth!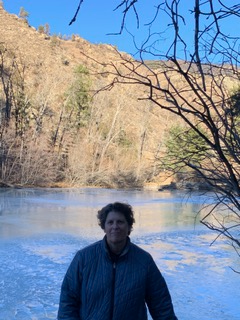 After 36 long years of teaching in the educational department, Ms. Barth is bidding us farewell. Who is this amazing woman you may ask. Well you're about to find out…
Let's get to know a little more about her. Her hobbies include, "travel[ing], hik[ing] and read[ing], and spend[ing] time with my family" (Ms. Barth). She has two children, both "girls- one is graduating from CSU this year and the other attends Southern Oregon University" Ms. Barth tells.
Her specialty in teaching is "Algebra" but at Doherty, Ms. Barth is also part of the "Tutoring Center Team." We have had the pleasure of Ms. Barth's teaching for "five years." She has been in District 11 for eleven years, five years at Doherty High School and "six [years at Galileo Middle School]."
In total this is Ms. Barth's "36th year of teaching." Unfortunately, she will be retiring on May 26th of 2021 and she will most certainly be missed. Of course there was a reason for her to retire at this time. She explained that "as I get older, I realize there is a whole world out there to explore and I love learning about all the beautiful things to see. I still love helping kids learn Algebra but it's time to focus on me." She is exactly right! Ms. Barth has done her part in this world in the educational department and it is her time to exit. But one can't help but wonder if COVID-19 had something to do with this. Fortunately, it did not. As she explained, "No [COVID-19 did not impact her decision to retire] but it has been a hard year because for me, I love teaching math but it is all about the kids!!! I am sad that I haven't had a normal year because this year's class is a great one to go out with." This year has been rough, but we've made it through together.
You must be wondering what she will do with all that time to herself. Ms. Barth has big plans… she is going to "travel in my new RV and see all that the states have to offer." This is an amazing opportunity for her! But she learned valuable lessons in her years of teaching…
Ms. Barth learned that "every kid can learn math with the right opportunities and support! I have spent my whole career very optimistic about kids being successful in math and I love helping them discover their own potential." Which is so correct! Although math is not everyone's favorite, it is a vital skill to have throughout life. Ms. Barth played a big part in hundreds of lives. But as we all know, teaching can be hard. 
The hardest part of her job, and probably any other teacher's job is "when kids don't seem to care, even after all the support they can get" she expressed. Although this is true, we all know that it can also be hard asking for help, whether you know you need it or not. 
As you know, once a Spartan, always a Spartan. Ms. Barth loves how "giving this community is when others are in need." And she is so right, Spartans have always and will always be a giving community. 
Of course, Ms. Barth will miss many aspects of teaching. The biggest thing is "the students- everyone has a story to tell and I love hearing about them and helping them to finally understand math" she said. Students impact the lives of teachers on a daily basis. Teaching them lessons. Ms. Barth's last piece of advice before going off…"Never give up on your dreams/goals- failure is part of the journey but it doesn't define you, it makes you stronger!!!" She is absolutely right. So thank you and farewell to you Ms. Barth, you will be missed. A Spartan forever and always! Make sure to stop by to wish her a good retirement before she goes!
About the Writer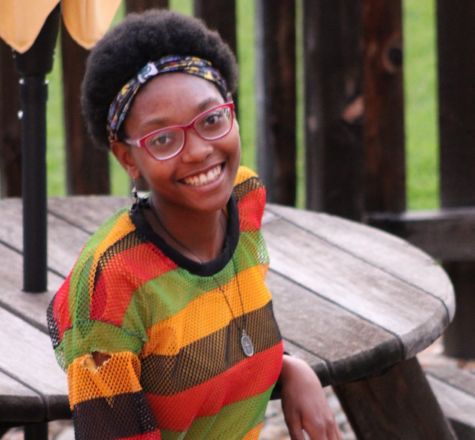 Deztine Carter, Spartan Life Editor
Hi! My name is Deztine Carter. I am a senior writer for The Spartan this year. During school, I'm involved in the newspaper, NJROTC, link crew, and track....